Overview
Digital signage is a general term for electronic displays (such as LCD, LED, and Plasma) used to show a variety of digital content to specific audiences.  Content can include pictures, videos, web pages, electronic documents, wayfinding, live data, emergency notifications, and more.
There are several advantages to using digital signage:
It reduces costs over time by replacing paper communication
Data can be polled from existing systems such as emergency notification and event management systems
Content can be scheduled and shown to target audiences at specific times
Content can be dynamic and updated quickly through intuitive software
Content can be interactive, such as wayfinding and web-driven menus
A wide variety of media formats is supported
Departments using digital signs can share content
James Madison University provides a centrally-managed digital sign system.  The system is supported by Information Technology and utilizes Four Winds Interactive software.
Who can use this Service?
How can I get this Service?
Submit a Project Initiation Questionnaire (PIQ). 
Once the PIQ has been approved, Information Technology will contact you and arrange a meeting to:
discuss the purpose and content of the sign requested
discuss the hardware, software, and costs requirements for the sign
help you determine a location to install the sign, if the location has not yet been chosen
consult with Facilities Management and Telecom to determine if the building infrastructure will support the sign's chosen location
discuss the process involved in setting up the sign and bringing it into operation
discuss the software used to operate the sign, including training opportunities
discuss if further consultation is needed with other departments
Where can I get Help/Support?
FAQs
What is a good location for a digital sign?
Choosing a good location for your digital sign is extremely important. You can have lively, creative, well-designed content showing on your sign, but if it's in a bad location, your audience will not even bother looking at the screen. Here are some things to consider when choosing a location:
Content - What kind of content will you publish to the sign? Certain types of content are better suited for displaying in specific areas. Wayfinding or directories are more appropriate for signs located near building entrances.  Signs located where people lounge or wait are good for showing events and news items.  Try to avoid placing signs in narrow hallways or areas where people are likely to walk by the sign without looking at it.
Lighting - Light, especially daylight, can wash out a screen and make it difficult to see.  Be cautious about installing signs near windows or low-hanging lights where lighting conditions can detract from a sign's effectiveness.
Infrastructure - The building infrastructure needs to support a power outlet and network port at a sign's location.  Facilities Management and Telecom can assess infrastructure support for a sign's chosen area.
Compliance - The sign must comply with ADA and Fire codes.
What services does Information Technology offer for digital signage?
IT maintains and runs the technical infrastructure for digital signage.  IT also provides technical support and Active Directory user/group permissions for sign publishers.
What types of content are supported? 
A wide array of content is supported.  Four Winds software works with:
live data
RSS feeds
text
HTML
images

videos
Flash
PowerPoint
Excel

Word
PDFs
Bing maps
wayfinding

weather
live TV
date/time
control pads
How do I join the JMU Digital Signage listserv?
To join, please contact Linda Carrier (carrielm@jmu.edu) or Kevin Conrow (conrowkm@jmu.edu).
Can I share content with other JMU sign owners?
Yes, IT provides a public repository for departments to share content.  When you share content, send an email to the Digital Signage listserv using the following format:
Please consider adding the following to your signs:
Description: 
Four Winds Content Name:  
Location in Four Winds: 
Expiration:
Audience: 
How do I install Four Winds Content Manager?
Follow the instructions in this document. Please note that your account needs permission to install this program.  For access to the program, please contact Kevin Conrow (conrowkm@jmu.edu).
My sign is not running correctly.  What should I do?
Most problems can be corrected by simply rebooting the media player.  If rebooting does not resolve the problem or if you are unable to access the media player, please report your problem to the Information Technology Help Desk at 568-3555 or helpdesk@jmu.edu.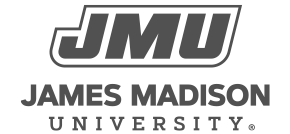 800 South Main Street
Harrisonburg, VA 22807
Contact Us