Founded in 1908, James Madison University is a public university located in Virginia's Shenandoah Valley. JMU is fast becoming one of the nation's leading lights in higher education because students enjoy unusually engaged relationships with world-class faculty who are here because they want to pursue knowledge and make teaching their No. 1 priority.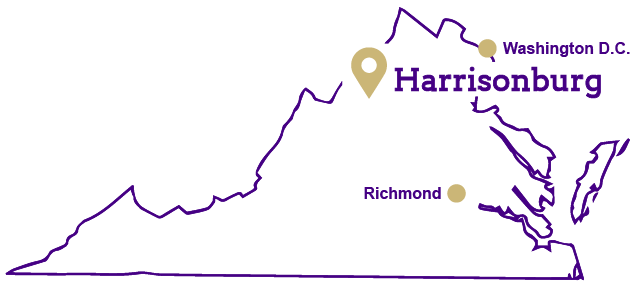 Harrisonburg, Virginia
20,346 undergraduate students
1,878 graduate students
139 programs of study
Public R2 Doctoral University
NCAA D-I Sun Belt Conference
Most recommended public university in the U.S.
—Wall Street Journal and Times Higher Ed, 2019
Public National University
—U.S. News & World Report, 2024
Best College Campuses in America
—Niche.com, 2023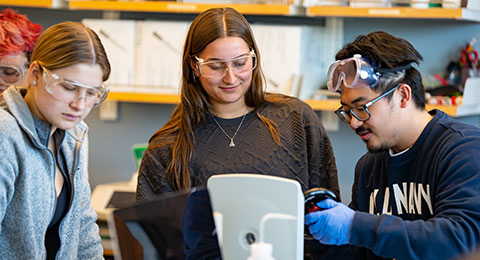 Academics
With more than 130 programs of study, there is plenty to explore. From day one to graduation, we are here to help you work harder than you have imagined, learn new things about the world and, perhaps most importantly, learn new things about yourself.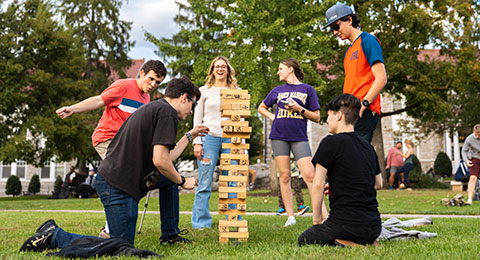 Student Life
Outside the classroom, students are given a world of opportunities to live their best life and form relationships that will last a lifetime.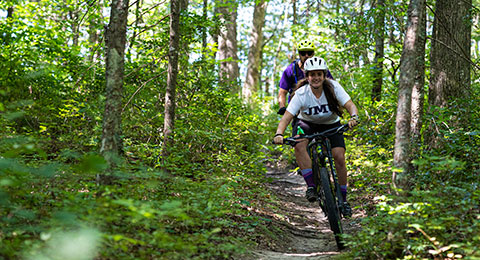 Location is Everything
We know that happy minds thrive. And a beautiful setting with a supportive, active community fosters learning.
President Madison
The brilliant James Madison saw how representative democracy depends on active and responsible participation. Our graduates carry that torch. So do we.