April 8, 2020
Latest Headlines
When the COVID pandemic forced classes online, the JMU School of Nursing was well prepared to provide simulated clinical experiences.
Important updates regarding a reduction in fees for online classes for the Summer 2020 semester and adjustments to registration dates for the Fall 2020 semester.
JMU students, their professor, JMU X-Labs, and local business and community partners are racing against the clock to help the Harrisonburg Farmers Market.
The faculty listed here can speak to news media on various subjects related to COVID-19.
As so many of you have transitioned home, and away from campus, we are writing with important news on dining, on-campus housing and parking refunds.
The 2020 Census is underway. Here's what you need to know.
For those who are working at home, please continue to work remotely and come to campus only when necessary.
This order strengthens previous guidance, directing all Virginians to stay home, unless you absolutely have to leave.
The coronavirus isn't stopping the Gus Bus from promoting reading to Harrisonburg schoolchildren in grades K-5.
University Communications
James Madison University
Wilson Hall
951 Madison Drive
Harrisonburg, Virginia 22807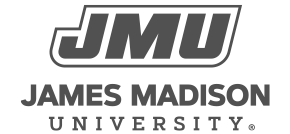 800 South Main Street
Harrisonburg, VA 22807
Contact Us