James Madison University News
August 17, 2022
Latest Headlines
One hundred incoming first-year and transfer students will be coming to campus early this year to volunteer with non-profits in Harrisonburg through JMU's Dukes Making a Difference program. 
Free continuing education for behavioral health providers across Virginia is now being offered by James Madison University.
The Furious Flower Poetry Center and James Madison University Libraries are pleased to announce the publication of "Flowerings: A Framework for Mutual Growth."
Donors gave more than $34.7 million in charitable gifts to JMU during fiscal year 2022.
Dr. David Onestak, director of the JMU Counseling Center shares advice heard often from "veteran" parents on how "new" parents can help students survive the turbulent waters of freshman year.
AASCU announced JMU's IMPACT3 program is the recipient of the 2022 AASCU Excellence & Innovation Award for Leadership Development and Diversity.
Harrisonburg, Virginia - Local public safety entities and James Madison University will hold a large-scale emergency drill on Wednesday, August 3 in the vicinity of Godwin Hall and the Village Area.
$4.2 million in state support creates no-cost pathways for aspiring educators into teaching.
Throughout June and July, our Office of Orientation hosts one-day Summer Springboard events for our newest Dukes—both incoming freshmen and transfer students.
University Communications
James Madison University
Wilson Hall
951 Madison Drive
Harrisonburg, Virginia 22807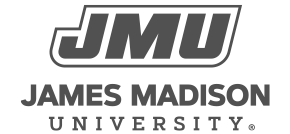 800 South Main Street
Harrisonburg, VA 22807
Contact Us