July 3, 2020
Latest Headlines
The JMU Board of Visitors will hold a meeting by electronic communications on Tuesday, July 7, 2020, at 1 p.m.
Among the lessons gardens teach, Goodall said, are plant life cycles and the benefits of pollinators like bees and butterflies.
A virtual format for a national wind energy competition didn't stop James Madison University students from excelling once again.
President Alger will bring to the Board of Visitors a strong recommendation to remove the names of Confederate military leaders from three campus buildings.
James Madison University will join other state agencies to honor the newly declared Juneteenth holiday.
Members of the JMU community have participated in discussions and actions near and far, insisting that change is needed and reminding us of the hard work ahead.
A student-led march on JMU's campus highlighted racial injustices and honored the black lives lost because of systemic racism and police brutality.
Class of 2024 chosen from a record number of applicants.
I'd like to share with you the changes that Academic Affairs, in collaboration with our campus partners, has made to the fall 2020 class schedule.
University Communications
James Madison University
Wilson Hall
951 Madison Drive
Harrisonburg, Virginia 22807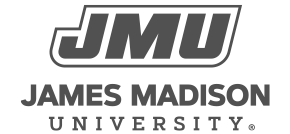 800 South Main Street
Harrisonburg, VA 22807
Contact Us