James Madison University News
September 28, 2022
Latest Headlines
You've made it halfway through the semester! To celebrate all you have achieved please join us at Halftime on the Quad.
A 40-foot ocean freight container of humanitarian aid is on its way to those affected by Russia's war in Ukraine thanks to the James Madison University Association for Supply Chain Management (ASCM) Student Forum. 
JMU International Week is a celebration of countries and cultures the world over. Participants focus on the commonalities that make all of us human.
As the midterm elections rapidly approach, JMU has a number of faculty experts who can offer valuable insight and context to the process. 
The following faculty experts can provide commentary from a variety of angles on the midterm elections
James Madison University Police Department has received recent reports of suspicious people and incidents on or around campus. 
The James Madison University Board of Visitors met Friday, September 16, 2022 in the Festival Conference and Student Center.
A $1.4 million grant will provide financial and other support to 22 low-income, first-generation college students majoring in STEM.
James Madison University is again recognized for the high-quality education provided to students by innovative, world-class faculty and staff. 
University Communications
James Madison University
Wilson Hall
951 Madison Drive
Harrisonburg, Virginia 22807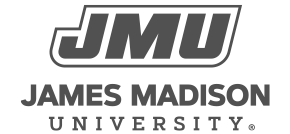 800 South Main Street
Harrisonburg, VA 22807
Contact Us