January 28, 2020
Latest Headlines
JMU with support from Growth4VA, announced its new approach to matching students with job and internship opportunities through a unique partnership with Handshake.
Lauren K. Alleyne, associate professor of English, has been nominated for the NAACP Image Awards for her book of poetry, "Honeyfish."
Students, faculty and staff will serve the community, volunteer, and have broad discussions to celebrate the life and contributions of Dr. King.
JMU alumnae lead some of the nation's largest organizations, including SAP, WellStar Health System and Northrop Grumman. Join us as they explore trends.
The time has come to start thinking about New Year's resolutions and ways to have a feel-good start to 2020.
Director of early, elementary and reading education is available to discuss the significance of Governor Ralph Northam's announcement to invest in early childhood education.
James Madison University is pleased to celebrate more than 1,000 graduates at this weekend's December Commencement ceremonies.
JMU expert available to discuss the significance of Governor Northam's budget proposal to combat maternal morality
Cathryn Molloy, professor of writing, rhetoric and communication, discusses patient credibility and stigma.
University Communications
James Madison University
Wilson Hall
951 Madison Drive
Harrisonburg, Virginia 22807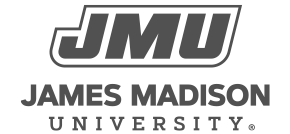 800 South Main Street
Harrisonburg, VA 22807
Contact Us