February 18, 2020
Latest Headlines
A $150,000 grant from The Andrew W. Mellon Foundation will allow the College of Arts and Letters and the JMU Libraries to deepen their partnership.
Professor of history explains why the founding fathers were so fixated on their legacies and how we can still see traces of their influence on our lives today.
Love expert is available to discuss common relationship myths, self-love and the importance of emotional support between partners.
James Madison University ROTC is hosting the 6th annual Vietnam War Commemoration Luncheon on Friday, February 14, from 10:45 a.m. – 2:30 p.m.
JMU has been selected to receive the 2020 Community Engagement Classification by The Carnegie Foundation.
JMU has 15 students studying abroad on Fulbright scholarships this school year, the most of any master's level university in the country.
The James Madison University Board of Visitors met Friday, Feb. 7, 2020, in the Board Room of Madison's Festival Conference and Student Center.
Morgan Smalls, SMAD professor, uses popular culture as an entryway to have larger conversations in the classroom about race, class, gender and power.
Accounting professor breaks down why simple mistakes on tax paperwork often lead to major headaches for the IRS.
University Communications
James Madison University
Wilson Hall
951 Madison Drive
Harrisonburg, Virginia 22807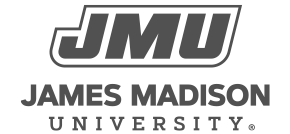 800 South Main Street
Harrisonburg, VA 22807
Contact Us