James Madison University News
December 5, 2021
Latest Headlines
Alumnus Jason Miyares will become Virginia's first Latino attorney general
Professor Rob Alexander, co-director of the Institute for Constructive Advocacy and Dialogue at JMU offers advice for how to navigate difficult situations as people gather this holiday season.
The James Madison University Board of Visitors met Friday, November 19, 2021 in the Festival Conference and Student Center.
JMU business professor and supply chain expert William Ritchie provides answers to some common questions to help consumers navigate holiday shopping this year. 
The JMU Board of Visitors will meet Friday, Nov. 19 at 8:30 a.m. in the Festival Conference and Student Center.
As the holiday season approaches, JMU experts offer research-backed strategies for navigating stressful situations, finding enjoyment.
A JMU astrophysicist who researches black holes is looking forward to the Dec. 18 launch of the James Webb Space Telescope. 
A JMU class where students provide companionship for adults 60-years-old and older is marking its 20th year.
The Sun Belt Conference announces the addition of James Madison University into the league after a unanimous vote of the Sun Belt CEOs.
University Communications
James Madison University
Wilson Hall
951 Madison Drive
Harrisonburg, Virginia 22807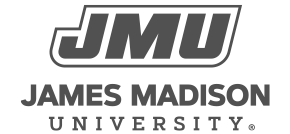 800 South Main Street
Harrisonburg, VA 22807
Contact Us