Latest Headlines
Students at Berkely Glenn Elementary School will examine where energy comes from through various activities.
Paul Raston, an assistant professor of Chemistry at James Madison University, has been awarded a $100,000 Cottrell Scholar Award.
James Madison University ROTC is hosting 5th annual Vietnam War Commemoration Luncheon on Friday, February 15, from 10:45 a.m. - 2:30 p.m.
Marketing professional and relationship expert can discuss retail trends and the key to heartfelt gift giving on Valentine's Day. 
Four James Madison University nursing students and their advisor have been selected to attend the annual Shot@Life Champion Summit
Faculty with JMU offer insight into their experiences in managing the logistics of an event of this magnitude and examine questions that aren't often making headlines.
More than 100 students from the College of Health and Behavioral Studies; the College of Education; and the College of Arts and Letters will participate in the "Life in the State of Poverty Simulation."
James Madison University will host a variety of events next week to celebrate the life and legacy of Dr. Martin Luther King Jr.
University Communications
James Madison University
Wilson Hall
951 Madison Drive
Harrisonburg, Virginia 22807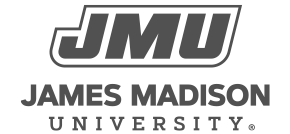 800 South Main Street
Harrisonburg, VA 22807
Contact Us