James Madison University News
August 9, 2022
Latest Headlines
Dr. David Onestak, director of the JMU Counseling Center shares advice heard often from "veteran" parents on how "new" parents can help students survive the turbulent waters of freshman year.
AASCU announced JMU's IMPACT3 program is the recipient of the 2022 AASCU Excellence & Innovation Award for Leadership Development and Diversity.
Harrisonburg, Virginia - Local public safety entities and James Madison University will hold a large-scale emergency drill on Wednesday, August 3 in the vicinity of Godwin Hall and the Village Area.
$4.2 million in state support creates no-cost pathways for aspiring educators into teaching.
Throughout June and July, our Office of Orientation hosts one-day Summer Springboard events for our newest Dukes—both incoming freshmen and transfer students.
Towana Moore has been appointed vice president for Administration and Finance at James Madison University.
Among those anxiously awaiting the photos is James Madison University physics professor Anca Constantin, who researches black holes.
This agreement will bring additional, much needed mental health assessment and treatment services to all students at participating colleges.
Today, the Executive Committee voted to reduce tuition that had been previously set in April for in-state undergraduate and in-state graduate students.
University Communications
James Madison University
Wilson Hall
951 Madison Drive
Harrisonburg, Virginia 22807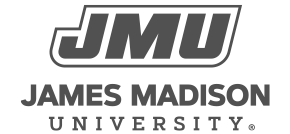 800 South Main Street
Harrisonburg, VA 22807
Contact Us