Latest Headlines
More than 930 members of the campus community will graduate during the annual December commencement.
SMAD student filmmakers worked on a series of short non-fiction films that tell the stories of Harrisonburg High School students involved in the Scholars' Latino Initiative program. 
Every holiday season, UREC receives wish lists of individuals and families from First Step, Mercy House and Brain Injury Connections of the Shenandoah Valley.Their wishes are hung on a tree for faculty, staff, and students to fulfill. 
The summit, from 3-6 p.m. in Lakeview Hall adjacent to the Port Republic Road entrance to JMU, will include five-minute presentations.
A local nonprofit that provides health care to the homeless is on the path to improving its service with the help of five JMU students.
The Chick-fil-A Foundation honored the Gus Bus with the True Inspiration Award and a $75,000 donation.
University Communications
James Madison University
Wilson Hall
951 Madison Drive
Harrisonburg, Virginia 22807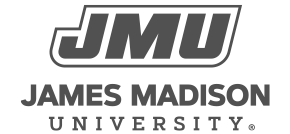 800 South Main Street
Harrisonburg, VA 22807
Contact Us