May 25, 2019
Latest Headlines
Justin Henriques, associate professor of engineering, has earned a Rising Star award from the Kern Entrepreneurial Engineering Network.
More than 100 central Shenandoah Valley youth have registered to participate in wheelchair basketball, sitting volleyball, pickleball and other activities.
Professor of history, answers questions about his research on immigration, borderlands, race and ethnicity and Latin/x history.
History professor, Evan Friss is available to discuss the history of cycling for National Bike to Work Day
A professor from The College of Education is available to discuss the importance of Teacher Appreciation Week and the value that teachers bring to classrooms.
Three members of the Board of Visitors will attend a meeting that otherwise does not require public notice.
The College of Business graduation ceremony ended early due to weather and will continue at Bridgeforth Stadium tomorrow, May 4 at 1:30pm.
Click here to watch live this year's graduate and undergraduate commencement ceremonies happening May 2 and May 3.
Professor of writing, rhetoric and technical communication, answers questions about her research on rhetoric of health and medicine and rhetoric of mental healthcare.
University Communications
James Madison University
Wilson Hall
951 Madison Drive
Harrisonburg, Virginia 22807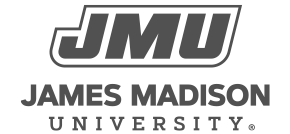 800 South Main Street
Harrisonburg, VA 22807
Contact Us