James Madison University News
June 27, 2022
Latest Headlines
Today, the Executive Committee voted to reduce tuition that had been previously set in April for in-state undergraduate and in-state graduate students.
The Executive Committee of the Board of Visitors will meet on Wednesday, June 22 at 10:00 a.m.
The Duke Hall Gallery of Fine Art has recently been awarded a grant to support the exhibition Both Sides of the River (January 31 - March 18, 2023).
The funds will help eligible high school students in the Shenandoah Valley overcome social, emotional, and academic barriers to achieve success in education beyond high school.
James Madison University is pleased to announce that Dr. Malika Carter has been named the inaugural vice president of diversity, equity and inclusion and chief diversity officer.
Responding to the enormous need for qualified teachers, JMU's Secondary Education Program is taking action to help alleviate teacher shortages by educating aspiring second career teachers.
A story of remembrance and friendship.
As the COVID-19 pandemic has taken a toll on teacher retention across the country, Virginia is implementing a teacher support model it hopes will reverse the trend.
On Endangered Species Day, research by James Madison University professor Jennifer Byrne is shedding light on the reasons why people volunteer to help animals. 
University Communications
James Madison University
Wilson Hall
951 Madison Drive
Harrisonburg, Virginia 22807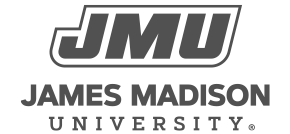 800 South Main Street
Harrisonburg, VA 22807
Contact Us