The digital signage hardware requirements are:
Power and Ethernet (network) connections at the sign's location
An LCD, LED, or plasma display - Information Technology (IT) recommends using a professional display instead of a consumer model.  A professional model is less likely to experience image burning and is more suitable for the hours of operation a typical digital sign is used.  IT recommends using Dell 55" E5515H, Dell 70" C7016H, and Sharp Professional displays.
A TV mount - Generally, a tilting wall-mount will be sufficient.  In some cases, a swivel mount may be better suited for the sign.  IT will help you determine which mount is best for the sign.
A media player (computer) to play the content - IT recommends purchasing a Dell OptiPlex Micro with the following specifications (no keyboard and mouse):
Dell OptiPlex 7050 Micro*
Intel® Core™ i5-6500T Processor 2.5GHz
8GB 1600MHz  DDR3L Memory
500GB 7200rpm Serial ATA Drive
HDMI cable
OptiPlex Micro VESA Mount 
*Availabe as a package. Please see below for details.
NEW!  JMU Digital Signage 55", 70", and Media Player packages offered by Dell - Dell offers three digital signage packages to purchase--a 55", 70", and Media Player package. The 55" and 70" packages include the display (55" or 70") and its mount, and the media player (OptiPlex 7050 Micro) and its mount.  The Media Player package consists of the Optiplex Micro 7050 as mentioned above.  These packages are offered on Dell's JMU Premiere Page in the 'Standard Configurations' section, under the 'Digital Signage Package' category.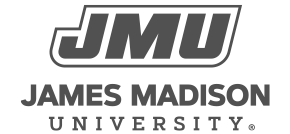 800 South Main Street
Harrisonburg, VA 22807
Contact Us