Overview
Your Dukes account provides access to JMU's version of Microsoft Office 365. The most commonly used features are:
Email, calendar, and contact management that can be accessed from desktop, web-based, or mobile clients
A full version of the Microsoft Office productivity suite that can be installed on your computer
Web-based versions of many Office applications
OneDrive online storage
Who can use this Service?
How can I get this Service?
Students: Access is provided automatically upon matriculation
Faculty: Request an account by emailing the JMU IT Help Desk at helpdesk@jmu.edu

Log in to your Dukes account at https://dukes.jmu.edu
Where can I get Help/Support?
FAQs
How do I change my Dukes email account password?

Log in to your account at https://dukes.jmu.edu
Click the circle icon containing your initials in the upper right
Click My account
Click Security & privacy on the left
Click Password
How long do students keep their Dukes account?
JMU provides students with an email account that they can use while they are students and can access for a limited time after they graduate. This service not only provides email and a calendar but also additional features that Microsoft may add.
Other features such as OneDrive storage space and a downloadable copy of office are available as long as you remain an active, enrolled student.
What is my Dukes email address?
Your student Dukes email address is eID@dukes.jmu.edu, which differs from the email address of faculty and staff (eID@jmu.edu) 
Do all students have OneDrive for file storage?
Yes, all current students have a OneDrive account that is created when they receive their eID@dukes.jmu.edu account. After graduating or leaving the University, access to OneDrive is removed.
Can I discontinue my Dukes account service when I graduate?
If you wish to have your account deleted, we will do so at your request. Requests should be made by contacting the IT Help Desk. Identity verification will be required before this request can be honored.
If you simply wish to discontinue use of the account, but do not yet want it deleted, we recommend that you turn off all forwarding rules that you have set up and consider creating an automatic reply (Out of Office) message to indicate that the account is no longer in use.
Will I use my JMU eID and password to access my Dukes account?
No. Your username and password for Dukes will be different than your JMU eID and eID password. Your Dukes username will be eID@dukes.jmu.edu and your password will be whatever you decided upon when you set up your Dukes account.
Will I have to change my Dukes password every 90 days like my JMU eID password?
You must change your Dukes password every 180 days (your JMU eID password will continue to expire every 90 days).  As a best practice, these two passwords should not be the same and you should create a unique new password each time.
What should I do if I forget my email password?
You can reset it through MyMadison on the MyAccounts tab. Look for the "Dukes Email Password" section. You may also click on "Can't Access your account?" on the dukes.jmu.edu login page, and use self-service to reset your password.
If I am both staff or faculty member and a student or recent graduate, do I have two email accounts?
Yes, you have both a jmu.edu email account and a dukes.jmu.edu account. Forwarding your employee (jmu.edu) email to your Dukes account is prohibited according to the JMU Electronic Messaging Policy 1209. JMU IT strives to deliver all work-related email to your employee account, and all school related email to your Dukes account, but you may occasionally receive an email sent to the wrong account.
Will I still be able to forward email from my Dukes account to my Gmail account (or other)?
Yes. However, all official JMU correspondence with you will be sent to your Dukes account.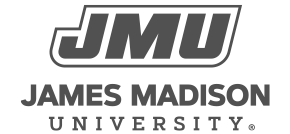 800 South Main Street
Harrisonburg, VA 22807
Contact Us