Installing Digital Signage
Step 1
Working with Procurement Services, purchase the necessary equipment needed for the digital sign.  While you are waiting for your equipment to arrive, have Telecom and Facilities Management pull power and network lines to your sign's location (if needed). As soon as you have possession of your media player, contact the Information Technology Help Desk to:
request the computer be tagged with an Equipment Service Number (ESN) by PC Services
request the computer be set up with Four Winds digital signage.  The computer needs to be set up before the display is mounted, unless your display is part of a kiosk.  IT will install the necessary software on the media player and configure it.
give the eIDs and names of those who will publish content to the sign
Step 2
After your media player is set up and returned to you, contact Facilities Management to have the display and media player mounted.
Step 3
Install Four Winds Content Manager on the computer(s) you will use to publish content to your sign.
Step 4
Contact Joe Urgo (urgojt@jmu.edu) of Madison Union to receive training on the Four Winds software.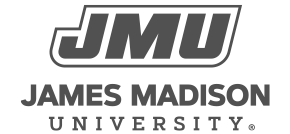 800 South Main Street
Harrisonburg, VA 22807
Contact Us