Overview
Microsoft Skype for Business provides a single interface uniting communication and collaboration through Instant Messaging, presence, group chat, audio/visual web conferencing, and desktop sharing.
Skype For Business clients for Windows and Mac are the default clients for Skype meetings. 

Skype for Business Web App allows for web-based conferencing.  If you don't have the desktop version of Skype for Business, or don't have a Skype for Business account, you can use Skype for Business Web App to join a Skype Meeting from your browser. 
Who can use this Service?
How can I get this Service?
Skype Installation for students
Skype Installation for faculty and staff
Dial-In Conferencing (for faculty and staff only) - allows telephone access to audio portion of Skype meetings to individuals outside of JMU, mobile device users (phones and tablets), or those who cannot get to, or do not have Skype installed on, a computer. The dial-in phone number appears in the meeting invitation email created, so it is automatically sent to all participants when a Skype meeting is scheduled.
Note: when dialing in, the system states to press * if you are the conference leader. This feature has not been enabled. Attendees calling in will be prompted to state their name then press # to be admitted into the conference meeting.
Where can I get Help/Support?
JMU IT Training -  Offered using Skype on an as-needed basis.  Email ittraining@jmu.edu to schedule a Skype training appointment or demo for your department. 
Microsoft Skype For Business training – Skype overview, product information, resources and more.
LinkedIn Learning offers Skype computer-based training options
Skype Videos (students)- How-to videos to help you learn key Skype features
FAQs
What are the Skype for Business system requirements?
What Skype clients are supported by JMU?
Skype For Business for Windows, Lync for Mac 2011 and Web App client
Note:  PBX telephone features are not integrated in JMU's Skype implementation.
What are the differences in the clients?
Client Comparison Table - Microsoft's comparison of all the features and capabilities across the various Skype/Lync clients 
What operating systems and browsers are supported by Microsoft Skype?
Microsoft's TechNet article lists the various supported browsers and versions.   There is also a more comprehensive list of Microsoft supported browsers for the Skype Web App.
What audio and video devices are recommended to use with Skype if not currently available on my computer?
See Microsoft's USB Audio and Video Devices article. 
What meeting room devices are recommended to use with Skype?
See Microsoft's Meeting Room Devices article.
What PCs are optimal for use with Skype?
See Microsoft's PCs Optimized for Skype article. 
Can I use Skype to instant message with others who use a different IM solution?
JMU is federated, extending the communication capabilities of Skype, with MSN, Hotmail, JMU students using Live@edu "dukes" email, AOL, and Google.
Can I join a meeting or conference call from a computer that doesn't have a Skype client installed?
Yes, please see Microsoft's article Join from a computer without a Skype client installed using Skype For Business Web App.
Are there any online resources for help?
One of the best sources of Help is the Help option inside Skype. Just click Show menu, the down arrow beside the Options icon in the upper right hand corner of the screen, and select Help.
If Outlook is *not* open, does it save a Skype conversation in the Outlook conversation folder?
The conversation is saved whether Outlook is running or not - provided the default option to save conversations has not been changed.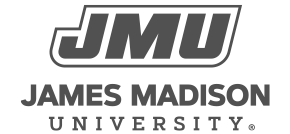 800 South Main Street
Harrisonburg, VA 22807
Contact Us