Overview
Browser Configurations & Settings
For browser recommendations, see JMU's Recommended Software.
To resolve most browser-related problems with JMU web pages and applications, follow these steps:
Clear Browser Cache then try accessing the information again

Turn Off Pop-Up Blocking
Internet Explorer (PC)
Firefox (PC and Mac)
Safari (Mac & Mobile)
Chrome
Edge

Check Time/Date settings (PC)
Windows 10
Click Start (Windows logo button)
Click Settings (gear-shaped icon)
Click Time & Language
Click Date & Time and select the time zone that corresponds to your current geographical location.  When you are at JMU, the time zone should be set to (UTC-05:00) Eastern Time

Mac
Right-click (or ctrl-click) on the time in the upper right of the desktop
Choose Open Date & Time Preferences… from the drop-down menu
Click the lock icon next to Click the lock to make changes. Authenticate with your admin credentials.
Place a check in the box next to Set date and time automatically
Click the Time Zone button
Place a check in the box next to Set time zone automatically using current location
After completing these steps, close the browser and restart it, then try the web page or application you were using again.  If you continue to have issues, try another browser. If the issue is still not resolved, email the IT Help Desk or call (540) 568-3555.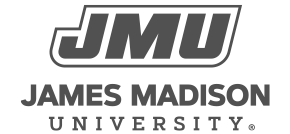 800 South Main Street
Harrisonburg, VA 22807
Contact Us