Content Creation: Editing Content Blocks
There are multiple ways to access content for editing:
By "Pop-ups" within the page – When hovering over a piece of content on a page, a pop-up appears with Region numbers, such as "REGION-03" in the example below. Click "Edit Content" to edit the content block in that region.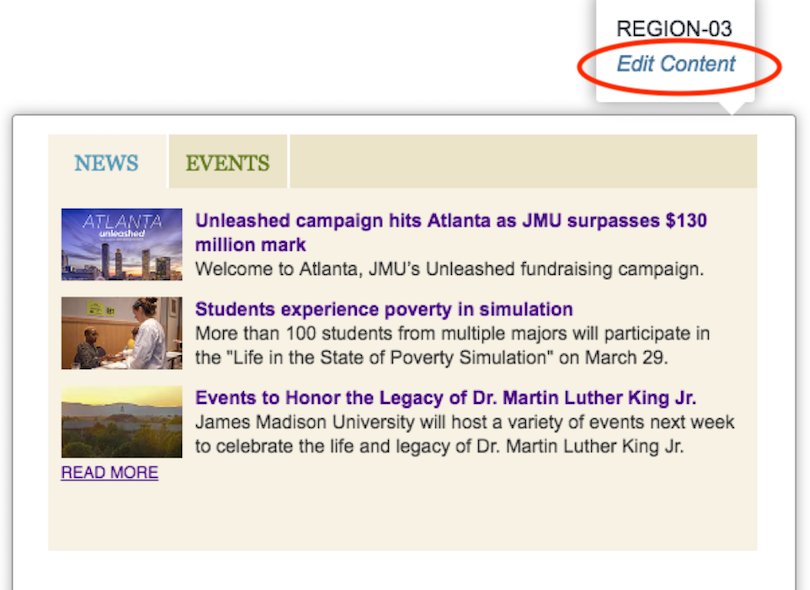 By "Show Regions" – Click the More button at the top right corner of the page and a navigation sidebar will appear.

Click on "Show Regions", and the list of the page's regions will appear.  Clicking on the different Regions will show the content blocks. The pencil icon allows you to edit content blocks.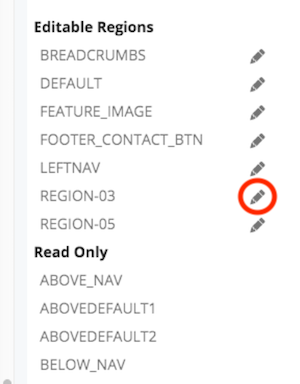 By navigating your website's folder structure – Search by name or find in folder to navigate to the content block directly using the folder structure on the left. Once you find it (hopefully in a "_content" folder), select the content block and click Edit.