Cascade Best Practices: Search Engine Optimization
Search engines are by far the most popular way people find content on the web. In order for them to find your content, you will need to make your pages "search friendly."  To help your your pages score well in search engine results, each page will need to have:
well-written text about a specific subject. The more specific the content, the easier search engines will be able to determine the meaning of the content, and will be able to suggest this content in search results.
well-written and specific page titles
Guidelines for specifying page titles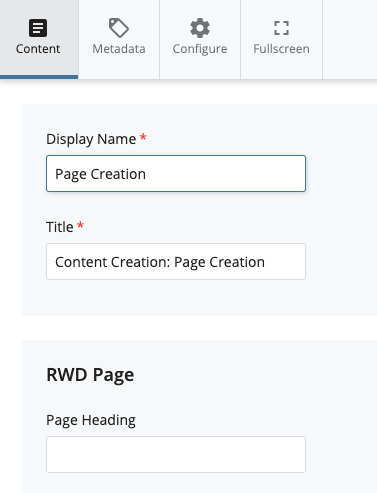 Display Name - If you are using Breadcrumbs or if your website has a Sitemap then you may want to specify a Display Name that is shorter than the "Title", as in the example above.  In that example, having the extra "Content Creation" text in a breadcrumb will take up extra space, and if the breadcrumbs are done well, the "Content Creation" context will already be provided in a previous breadcrumb link.  As for links in the Sitemap, having many redundant "Content Creation:" entries will clutter up the listing.
Title - Choose a descriptive title for the page. The "Title" and "Display Name" should only be identical if you have Breadcrumbs for your pages, or if your website has a Sitemap.  It is important that the Title of the page be descriptive and unique, since the title of the page will be displayed in Google's search results and on social media like Facebook. For example, rather than a generic "Forms" or "Contact Us," use a more descriptive headline such as "Human Resources Student Employment Forms" or "Contact the Human Resources Staff." 


GOOD:

"Apply for a Perkins Loan"
"About the Human Resources Department"

BAD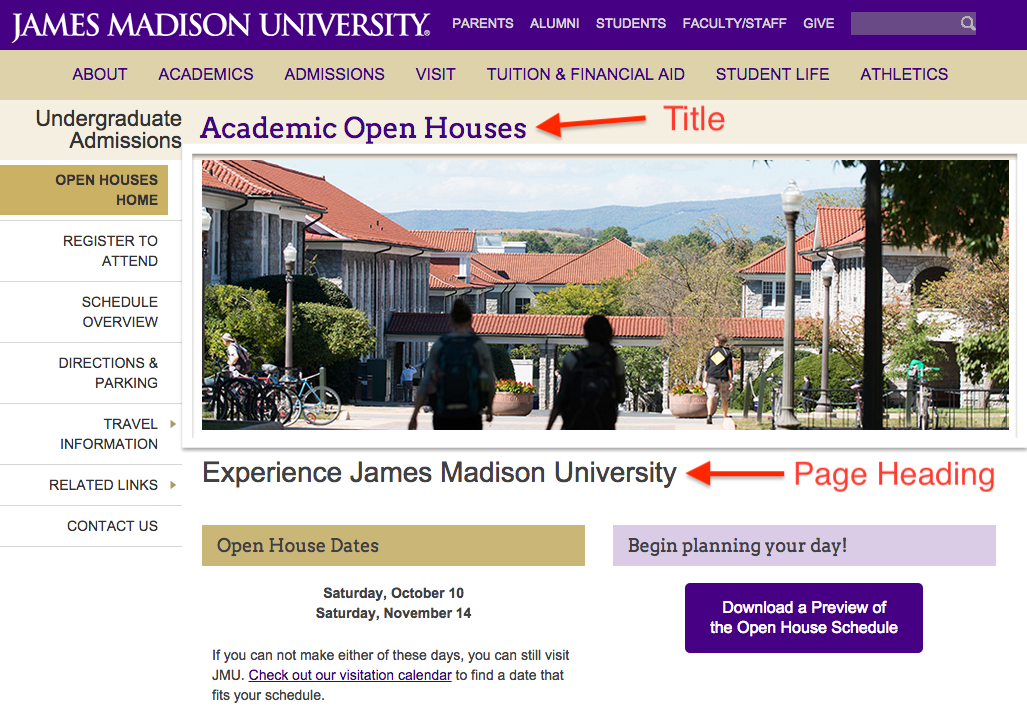 Google Custom Search Engine
JMU also uses the Google Custom Search Engine to search our website. If you have any key search terms you would like us to elevate, a 'promotion' can be created. For example, if you go to the JMU homepage and search for "class search" you will be directed to the MyMadison class search page.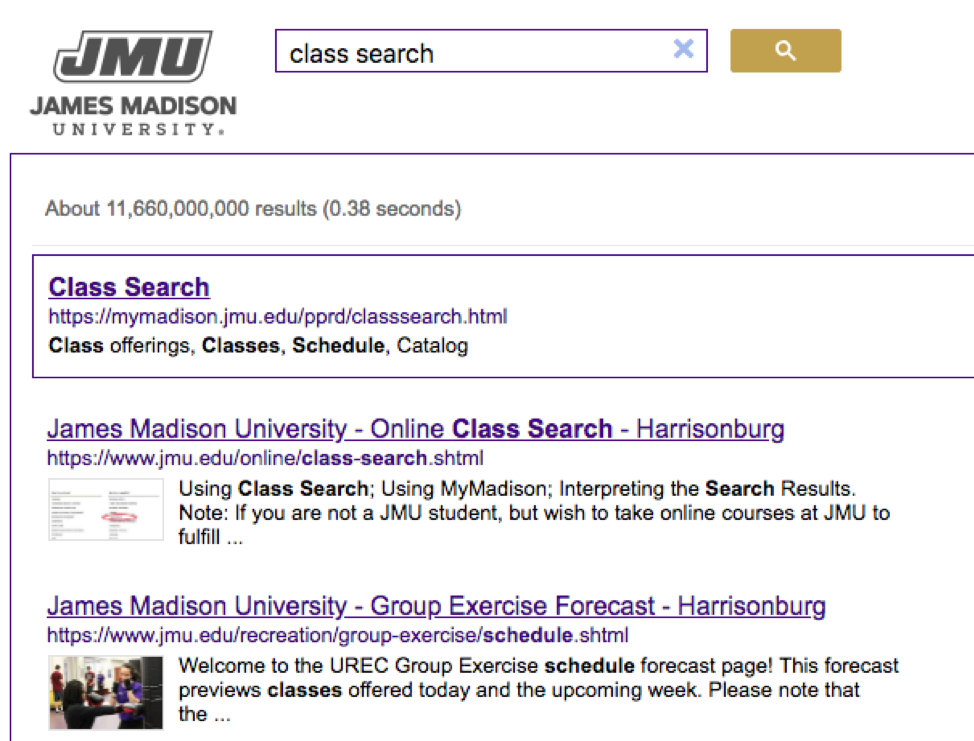 Useful Resources: