August 27, 2019
The JMU Identity website is a valuable resource for questions regarding the JMU brand. If you haven't yet bookmarked it, you should. The next button will open up the website in a new tab so you don't lose your place on this site.
Go to the JMU Web Identity documentation
Now that you're familiar with the JMU Identity website, feel free to continue on with the tour of Cascade documentation.
University Communications and Marketing
Ice House
MSC 3608
127 W. Bruce Street
Room 412
Harrisonburg, Virginia 22807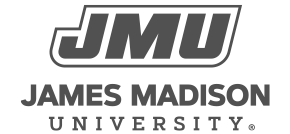 800 South Main Street
Harrisonburg, VA 22807
Contact Us