Now that you have created a page, you will learn what areas on any document you are able to edit. Understanding where these areas are will help when you learn how to edit these areas of a document.
Global Header Area
Every page will have the same JMU header, which also includes JMU's top navigation panel. You cannot edit this area.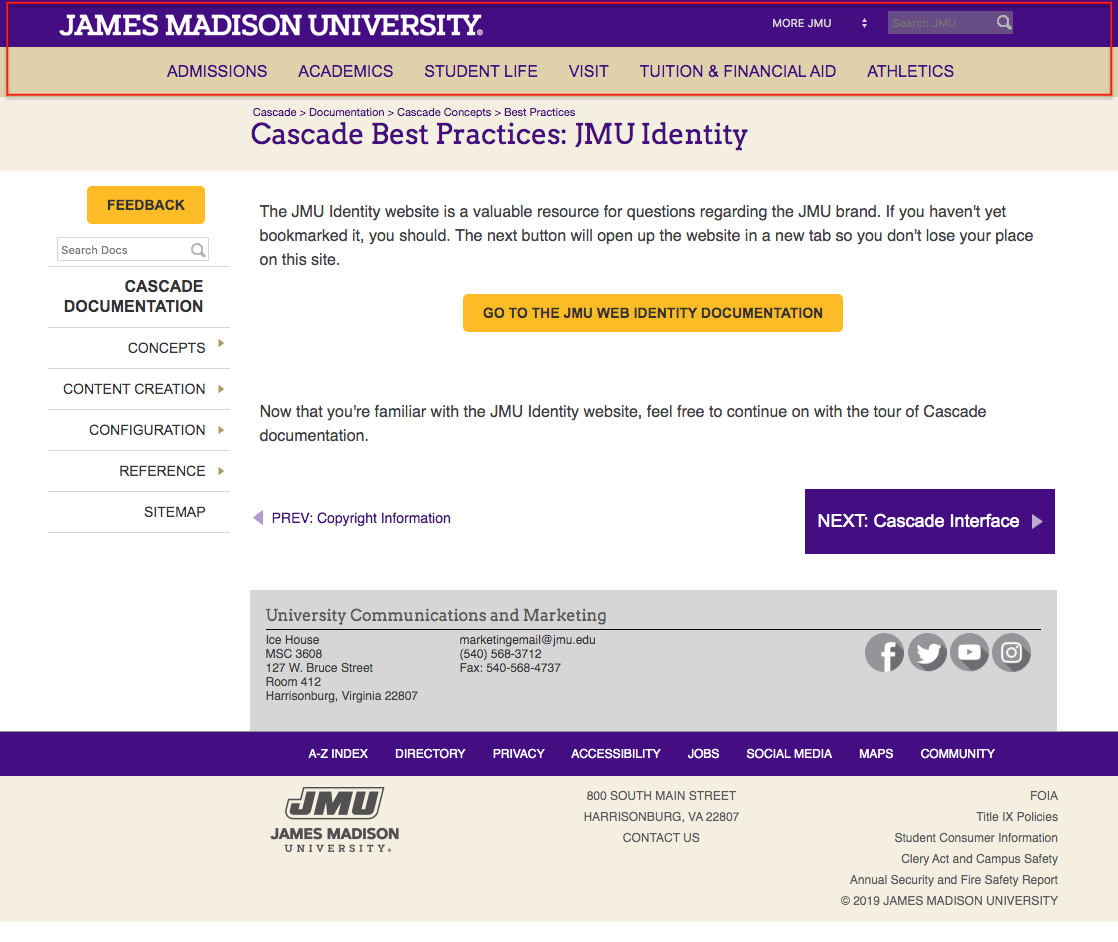 Page

Title Area

The page title appears at the top of a document. If breadcrumbs are enabled, they will appear above the page title as shown here.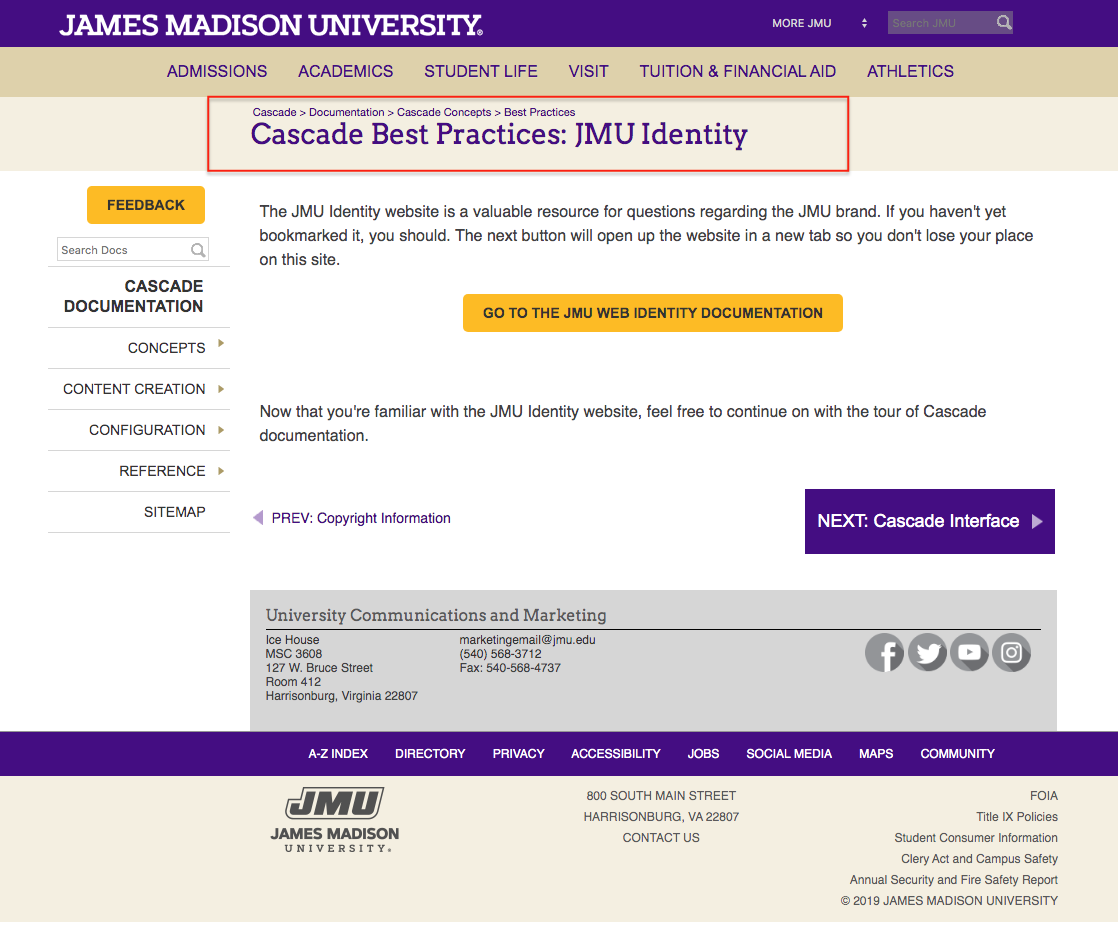 Left
Navigation

Area

The Left Navigation Area is the navigation panel that is specific to your website.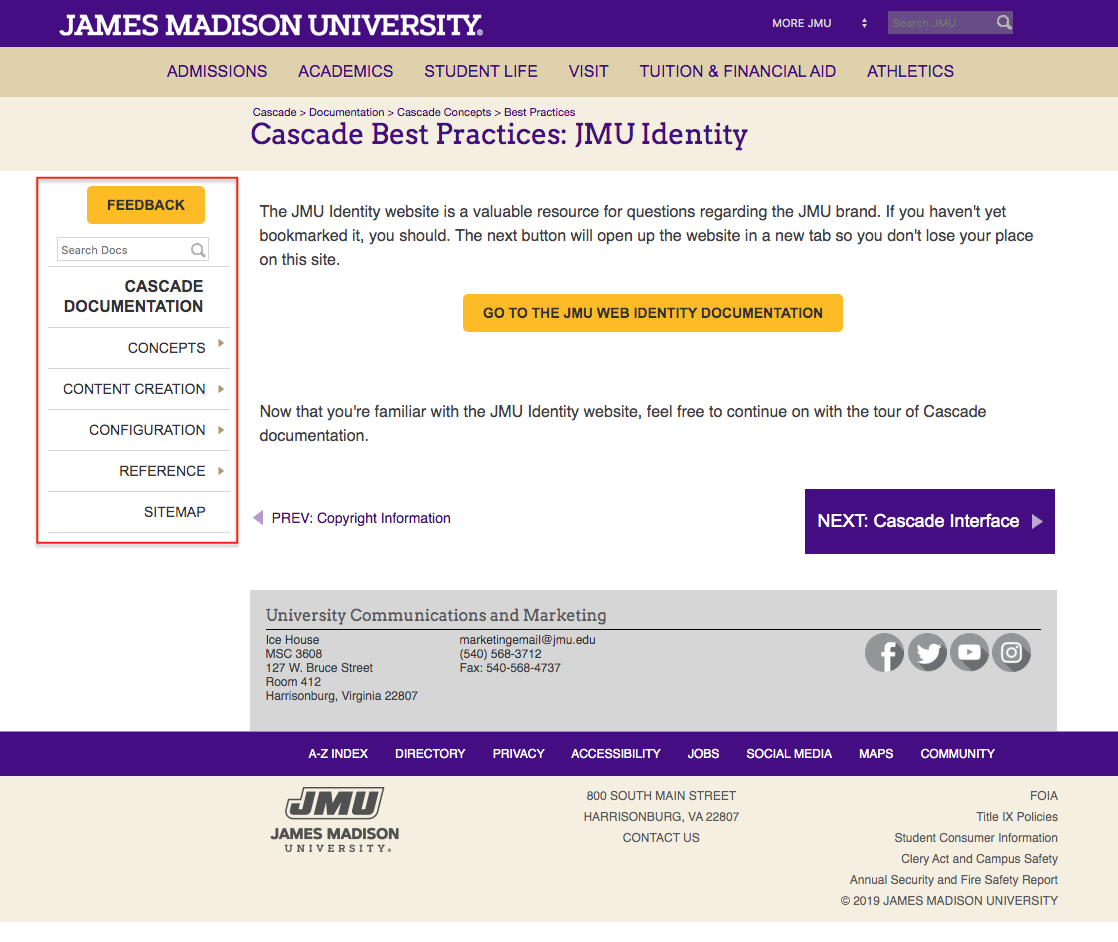 Content Area
The Content Area is where the main content of the page resides.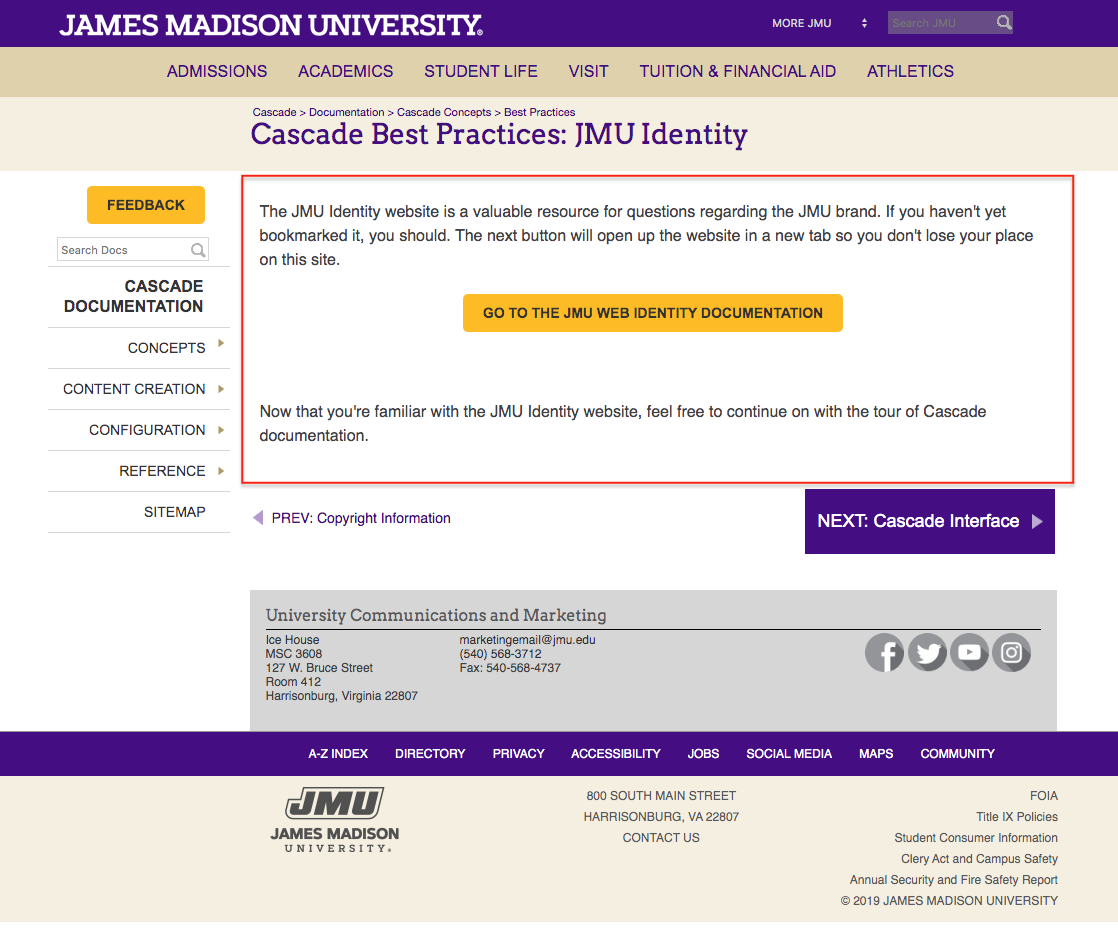 Departmental Footer Area
The Departmental Footer Area is the gray footer specific to your website. You have some editing control over this area, but most of the time, ITWeb will already have this set up for you.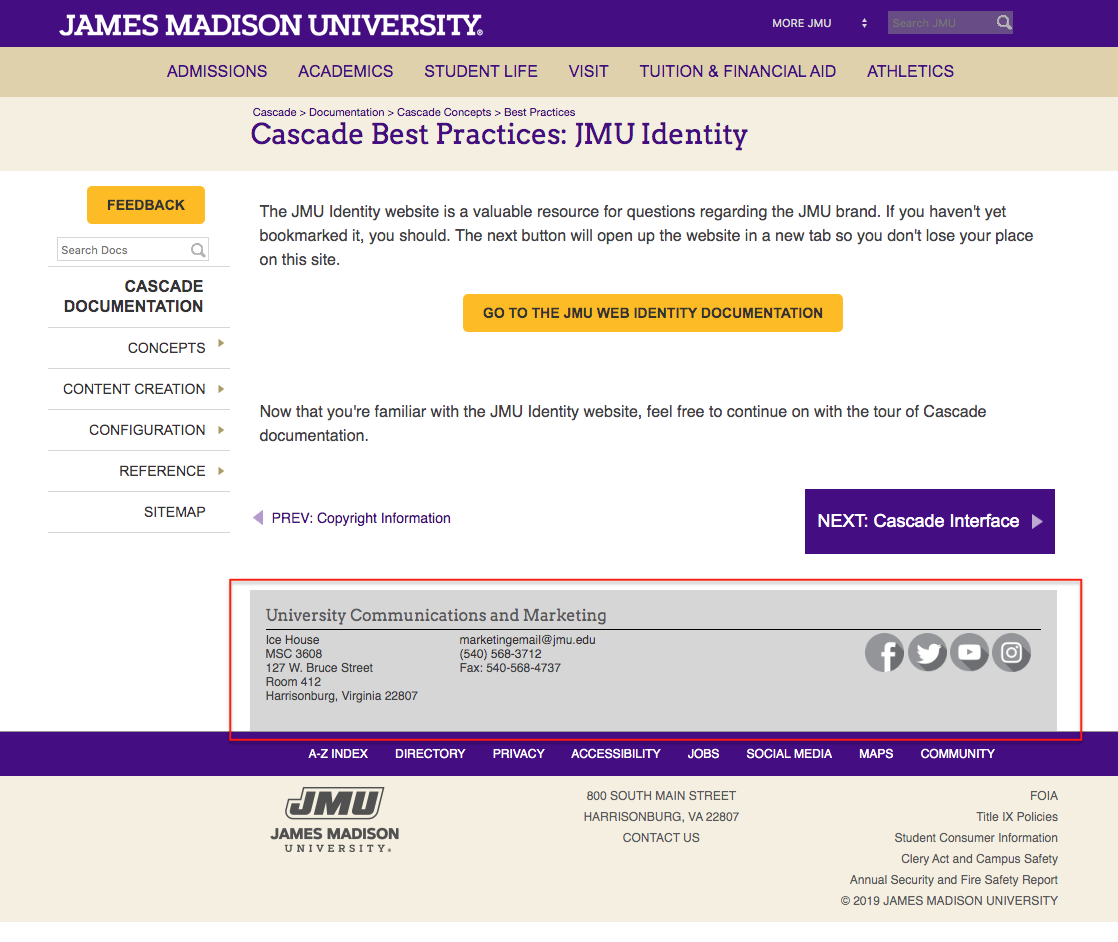 Global Footer Area
Like the Global Header Area, every JMU website will also have a Global Footer Area that you will not be able to edit.