January 4, 2022
Within Cascade, keywords are part of the metadata content for pages, files, folders, and external links. Keywords are used by search engines to determine the relevancy of individual pages or sites; this is commonly known as search engine optimization (SEO). Content tags provide direction and identity for content within the Cascade; designating specific content tags will enable your content to show up in certain places within the Cascade; access to content tags will be permission-based.
Your content will be automatically tagged with your departmental source tag. This happens when ITWeb creates the architecture for your site. If you want additional content tags to direct your content, you can contact ITWeb to help you coordinate your tags.
You can only remove items that you entered yourself. Any content that exists from a feed you subscribe to can only be edited by the content creator of that specific feed. If after subscribing to a feed you decide it's no longer appropriate for your site, you can easily unsubscribe from that content.
Subscribing to a feed will allow content from another site into a section of your site. It will not replace your content but keep in mind you can't control the content in the feed. You can still add your own content to that specific section. The feed you subscribe to can co-exist with your own content.
You will not be able to curate any content that is fed onto your site. The feed will appear automatically once you subscribe to a specific source tag.
Cascade will allow content to flow from site to site without having to copy and paste to individual pages — it will be published from a central location. You'll be able to "subscribe" to other departments' tags, which allows their content to appear on your site. The most common subscriptions will likely be news, events, and stories.
No one will be able to subscribe to your content without your permission nor will anyone feed content into your site without you knowing. Any subscribing or tag sharing will need to be communicated outside of the Cascade system. If you have questions or concerns about how subscribing to content or feeds on your site will work, feel free to ask ITweb.
Digital Marketing
Ice House
MSC 3608
127 West Bruce Street
Room 412
Harrisonburg, Virginia 22807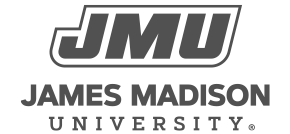 800 South Main Street
Harrisonburg, VA 22807
Contact Us