Pages: Editing Multi-Blocks
You can access your multi-blocks to edit with three methods:
When hovering over a piece of content on a page, a pop-up appears with Region numbers, such as "REGION-03" in the example below. Click "Edit Content" to edit the multi-block in that Region.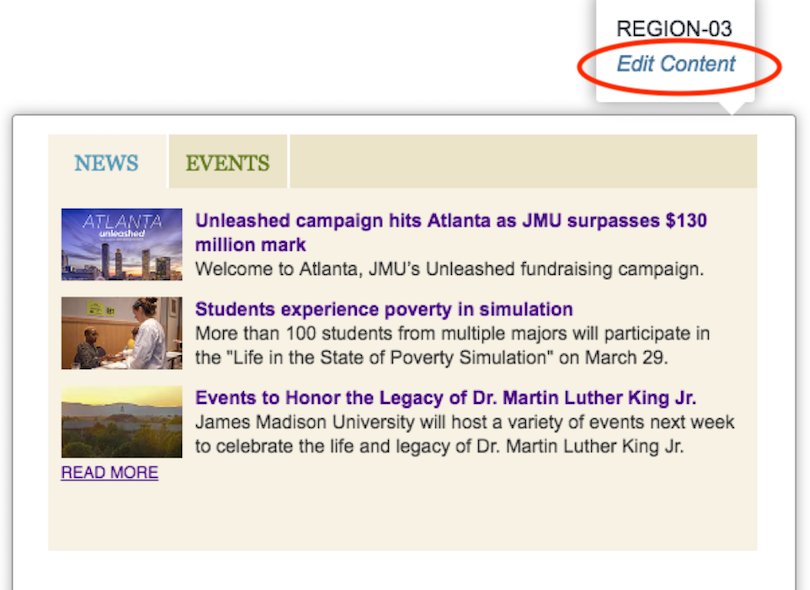 Click the "More" button at the top-right corner of the page, and a navigation sidebar will appear.

Click on "Show Regions", and the list of the page's Regions will appear. Clicking on the different Regions will show the multi-blocks. The pencil icon allows you to edit multi-blocks.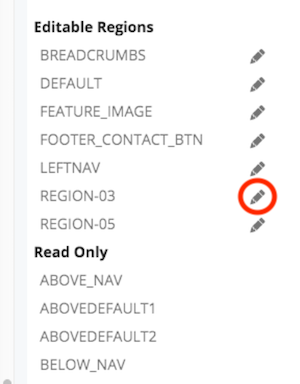 Search by name or find in folder to navigate to the multi-block directly using the folder structure in the Site Content panel. Once you find it (hopefully in a "_content" folder), select the multi-block and click "Edit".