Headings are very important because it organizes your page's content, which makes your page easier to navigate. Headings also help search engines categorize content on your page, which helps with users' searchability of your website.
Heading hierarchy is important for content structure. Headings with an equal or higher rank start a new section, and headings with a lower rank start new subsections that are part of the higher ranked section. You should always start with Heading 2 as the highest rank, but you may skip headings as long as the hierarchy is consistent. 
Heading 2
Heading 3
Heading 4
Heading 5
Heading 6
To create different heading styles, navigate to the multi-block's content field or the EZ page's content area you are editing and follow these steps:
Select the text

Click the Formats dropdown and hover over "Headings" 

Choose a heading style according to the guidelines above

Note: Heading 1 is reserved for the

page

title, so you should never use it in the content field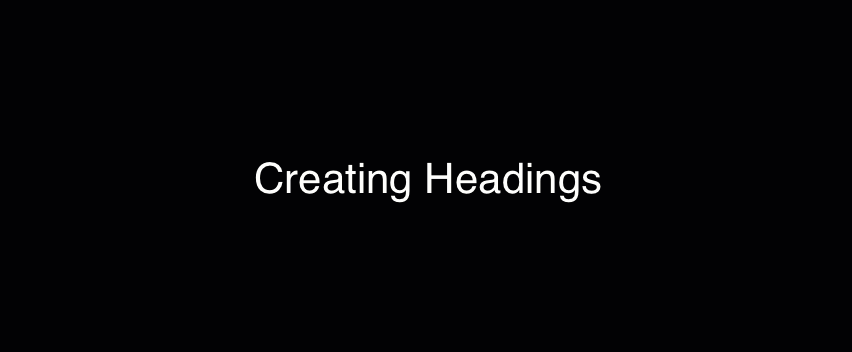 Note: You will have to publish to view Heading fonts accurately
In the following example, you can see how Headings 2 and 3 appear on a page.