August 27, 2019
Can I put photos and videos on my site?
Yes, you can absolutely add images and videos to your website. There will be specific content types that will help you publish images and videos.
Images
Image uploading will be covered in Cascade Overview Training. Here are directions to help guide you through the image uploading process:
Adding Images: provides directions to uploading images in Cascade.
Image Sizing Chart: list of image types and their sizes for reference.
Image Sizing Visual: visual demonstration of image types and their size options. 
Images, Resizing provides an introduction to Canva, a free online image editing tool.
---
Video
You can upload videos into Cascade in a Video content block. We recommend hosting your videos on YouTube. Vimeo files will also work with Cascade.
What types of files can I upload to Cascade?
Most of common files types can be uploaded into the CMS: JPG, GIF, PNG, PDF, and Microsoft Office documents. Please note that it is recommended to convert Word documents to PDF before uploading it to Cascade. There will be a limit to how many multimedia formats can be uploaded, due to storage capacities. 
Do I have the creative freedom to design my own website layouts? 
Within Cascade, there is flexibility and individuality for layouts. There will be a multitude of content types and pre-built features that will allow you the creative freedom to develop a top-quality website and reflect the character of your department. The goal of maintaining an overall branded site is to promote usability and consistency to our users, regardless of where they may be within jmu.edu.
The main design elements that will stay consistent between templates is the header and footer regions of the page and the look and feel and placement of your navigation. There are many ways to make your website unique. See our Layout Examples for ideas.
University Communications and Marketing
Ice House
MSC 3608
127 W. Bruce Street
Room 412
Harrisonburg, Virginia 22807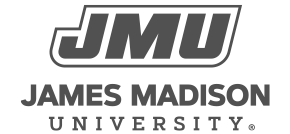 800 South Main Street
Harrisonburg, VA 22807
Contact Us