Sizing Images for JMU Website
Guidelines
Images on the web should always 
be consistent with the University's brand standards for photography
be high resolution—never blurry or pixelated
make sense in the context of the page and the website
have text no smaller than 36pt
if the image is clickable, there should be an indicator that it is clickable, such as a triangle arrow or a button.  Please refer to the documentation on button style.
Slideshow images
Image size is 1000px by 500px (thumbnail size: 172px by 103px)

Alignment of overlay, and responsive behavior: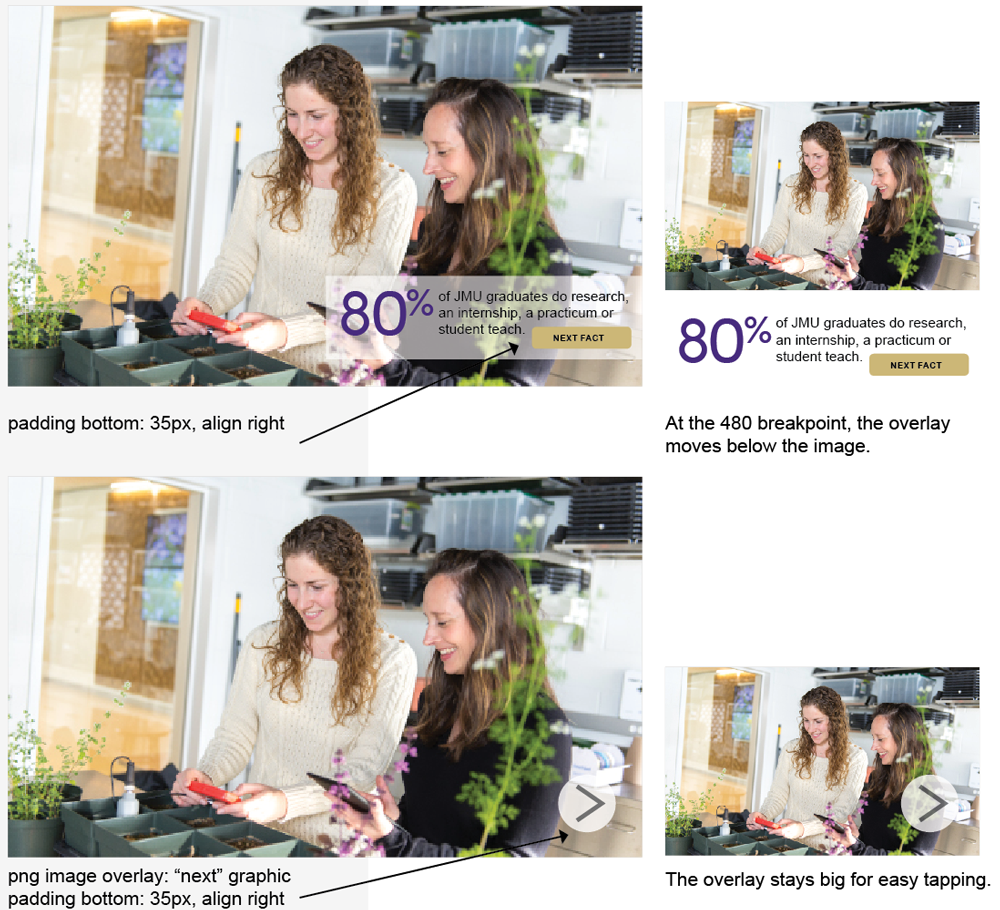 Slideshow factoid overlay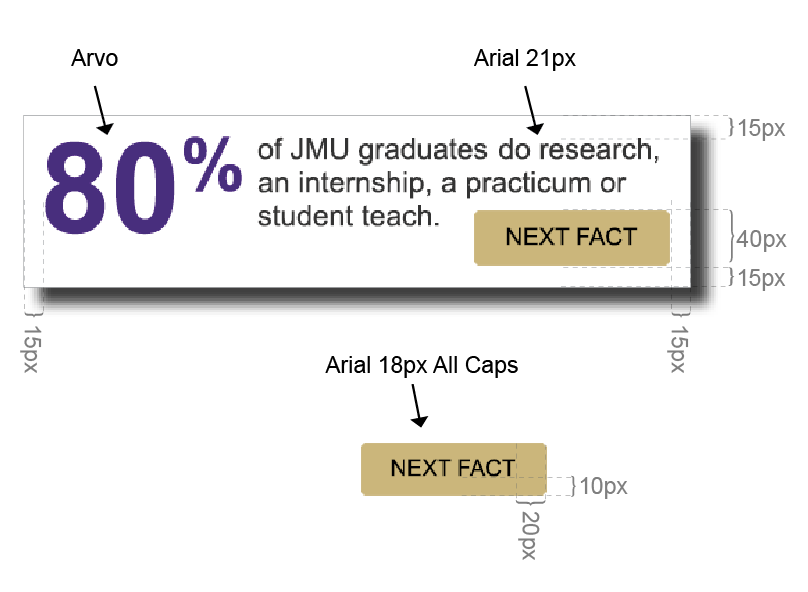 Factoid Overlay Specifications:
480px by 124px
Background: white, 70% transparency
Size of the large number depends on the number, but should be large and attention-grabbing. Balance the number with the amount of text beside it. There should be 15px of padding between the content and the edge of the overlay.
The button is 40px tall, with 10px above and below the text and 20px to the left and right.
Save as a PNG.
Slideshow text overlay

Text overlay in slideshow
480px by 124px
Background: #b2b2b2; opacity, 85%
padding: 10px
Text is H5 (~100 characters or less, ellipsify if more), left align
Save as PNG
Feature images
As an alternative to the slideshow, a lead image may be used.
Appears at the top of the page beneath the page title.
Action link images
Resolution must be 72dpi
Recommended file format is jpg with quality of 8, however exceptions can be made