Cascade Concepts: Documents Other than Pages
In Cascade, there are files other than pages that can also be published documents. These other documents are important too because they are created to display specific types of content.
Articles
Articles are special types of documents in Cascade that are written to share news about JMU. Articles should be placed in your organization's "/news" folder (for example, /news/admissions, if your organization is Admissions). See Hope For Autism Article for an example of how an Article looks.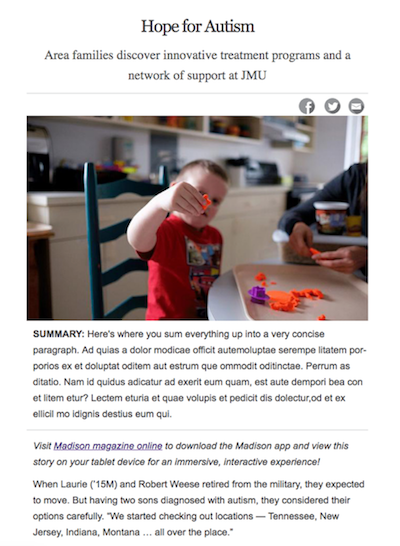 FAQs
FAQ documents are specifically for addressing frequently asked questions. They feature anchor links that take the user to the question if it is further down a page. FAQs are most useful when they list many questions. See FAQ example.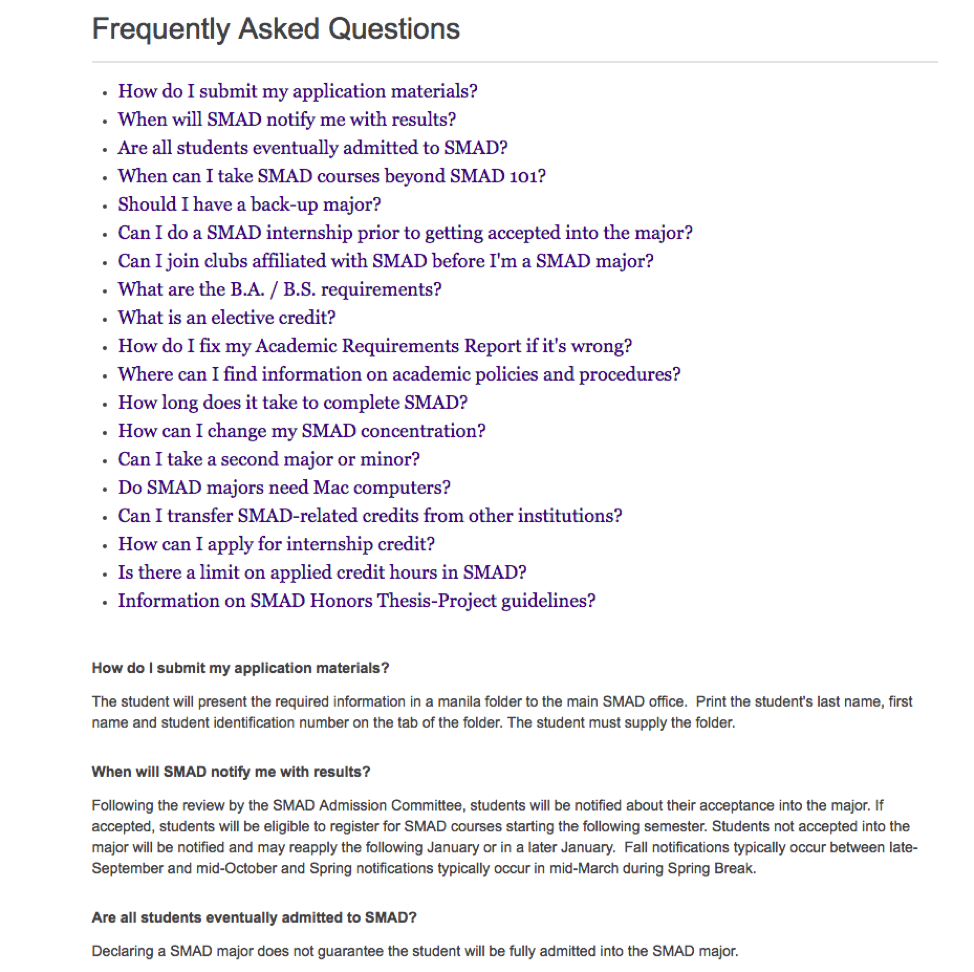 Profiles
Profiles are special documents that contain information about a person. These can be used for Faculty and Staff profiles; featuring important information and circular images. Profiles can be displayed on a Profile Listing Page. See Profile Listing Page example.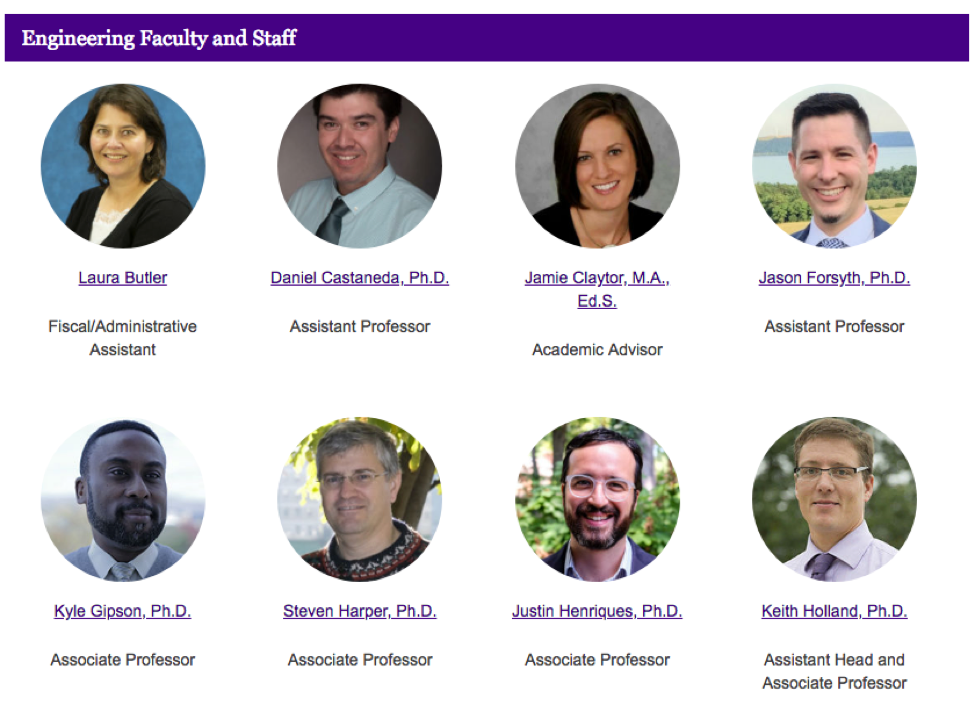 Events
Events are for announcing events; however, Events will eventually move from Cascade to an Events Management System (EMS). For now, users familiar with adding Events should continue to create them in Cascade. See Event example. Users who are new to using Events in Cascade should contact itweb@jmu.edu to get set up with EMS event feeds.