Content Creation: "EZ" Method for Pages
On a page:
Click Edit and select the Content tab
Add/edit content in the page's default content field - this space is where content like text, heading styles, images, and links can be added directly to a page instead of a content block. This method is best for adding simple content quickly, rather than allowing for full customization of content.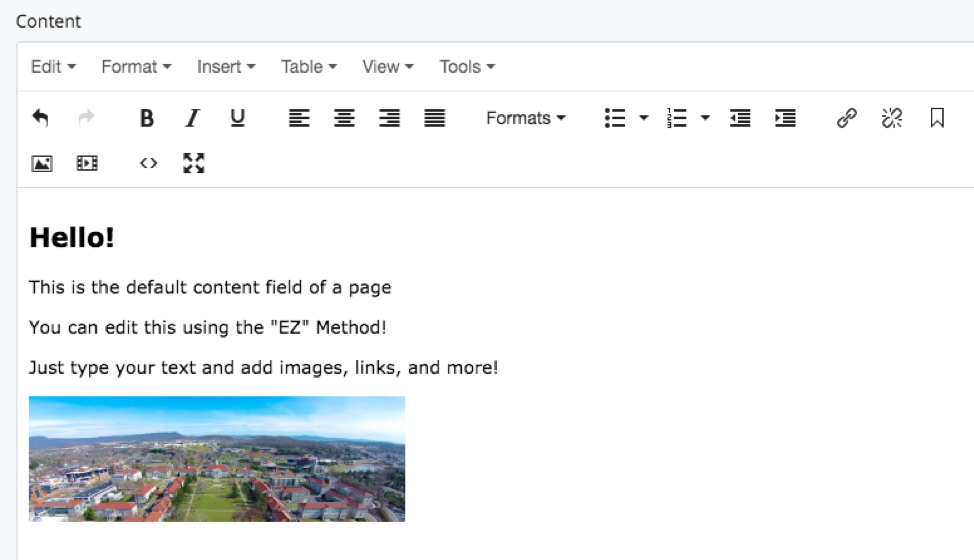 NOTE: Images in Page Default Content Field
By default, the images in a page's default content field area are not responsive, which means they do not shrink dynamically as screen size shrinks. For example, if you put a 820px wide image in this content area, it will stay 820px wide.
This won't work for mobile contexts. Instead, if you use an image in this content field, it must either
Be 310px wide to work at the smallest mobile resolution

Have a "full-width-image" class applied to allow the image to shrink down for smaller resolutions. To apply this class, select the "full-width-image" option from the "Class" dropdown when adding or while editing an image to make the image full width.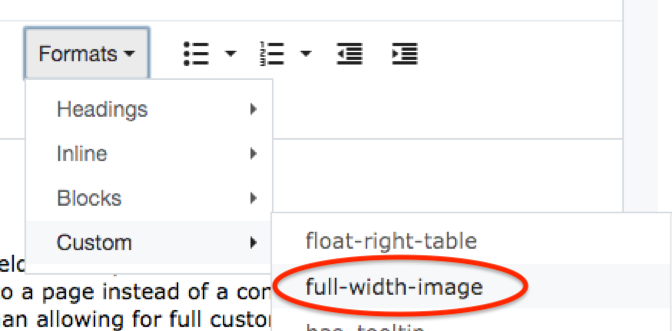 If you ever want to add more advanced content to your "EZ" Pages, you can easily do that using content blocks.