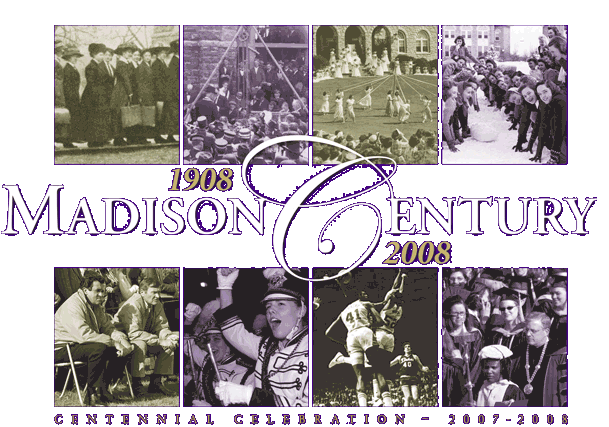 JAMES MADISON UNIVERSITY celebrated its 100th birthday on March 14, 2008. The university's centennial celebration took place throughout the entire 2007-2008 academic year and included special observations on different aspects of life from the rich history of the Normal and Industrial School for Women at Harrisonburg, the State Teachers College, Madison College and JMU.
These pages are designed to give you a quick look at the history of James Madison University.
James Madison University's 100th Birthday was March 14, 2008!