Counseling Center: Resources for Military-Connected Students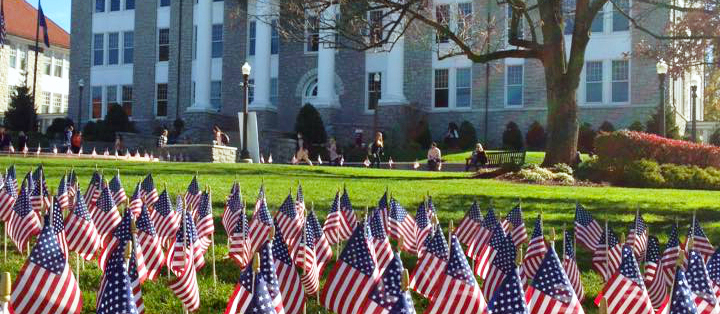 Introduction
The Counseling Center provides support and services to JMU students who are military-connected from Veterans, Active Duty, National Guard, Reserves, to ROTC. Counseling Center staff can provide assistance to JMU students who are dealing with the stress that comes from the cycle of deployment, transitioning to civilian and college life, navigating dual identies as students and service members/veterans, and connecting with campus and community resources. Counseling Center clinicians can help veterans identify, prioritize, and implement strategies to address their specific concerns and challenges.
Transitioning to an Academic Setting
Active duty service members and student veterans have to make numerous transitions to adjust to civilian life and a college campus. It is normal to expect there to be some challenges and stress in creating a meaningful and succesful academic lifestyle. Here are some suggestions for making a successful transition to college.
Signs You Might Need Counseling
Diminished interest to participate in important or previously enjoyed activities
Feeling emotionally distant, detached, and/or estranged from others
Difficulty having or expressing a full range of emotions
Suicidal or self-injurious thoughts, feelings, or behaviors
Frequent experiences of irritability, anger, or rage
Difficulty concentrating
Persistent difficulties with authority
Feelings of helplessness, hopelessness, guilt, or shame
Post-traumatic stress symptoms (e.g. recurring and intrusive memories,
reliving traumatic event, hypervigilance, easily startled, intense distress related to event)