Contact the Counseling Center
Appointments
If you are new to the Counseling Center, you don't need an appointment to come in for your first visit. We have walk-in hours Monday-Friday 10am-3pm. 
If you need to cancel or reschedule any counseling appointment after your first visit, please email your clinician directly.
All appointments are canceled if JMU is closed. We will contact you to reschedule.
Outreach And Information Requests
If you want to request a program/presentation/interview for your class, organization, or dorm, please complete our Outreach Request Form.
Marketing/Advertising
The Counseling Center does not accept unsolicited requests to link to online resources or websites.
Other Counseling Concerns
If you are interested in a community counselor referral, search our Local Clinician Database.
For all other concerns, you can check our FAQ page, or you can call our front desk at 540-568-6552 and you will be connected to someone who can answer your question.
Counseling Center
Operating Hours:
Mon-Fri: 8am - 5pm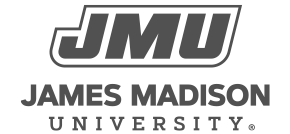 800 South Main Street
Harrisonburg, VA 22807
Contact Us