Counseling Center: Your First Visit
October 19, 2019
Your First Visit
If you are interested in accessing Counseling Center services for the first time, you can discuss your concerns with one of our clinicians during an initial assessment. There is no need to make an appointment for this assessment. Walk-in hours are Monday-Friday 10 am - 3 pm. 
Our services are free and available to enrolled JMU students. We are located on the 3rd floor of the Student Success Center. 
If needed, a clinician is also available to assist students in emergency mental health situations.
What To Expect At Your First Appointment
We estimate that your first visit will take approximately 60-90 minutes, depending on how busy we are. During that time you will check-in with our front desk staff, complete paperwork, wait for an available clinician, and then attend your appointment. In the rare event that demand for walk-in services exceeds our available resources, walk-in hours may close earlier than planned. However, emergency assistance will still be available. 
In your appointment, you will answer some questions about your concerns. The purpose is to gain a thorough understanding of how you are doing and what would be the most helpful next step. At the end of the appointment, you will likely receive a referral. That referral may be to a one of our services, an on campus resource, or a Harrisonburg community provider. Our goal is to connect you with the best service to meet your needs. For more information about how we make referral decisions, please review Who We See and Why.
Parking near the SSC can be challenging during busy times of the semester. We recommend that you do not park in metered parking for this visit because it will likely take more than 45 minutes. 
Counseling Center
Operating Hours:
Mon-Fri: 8am - 5pm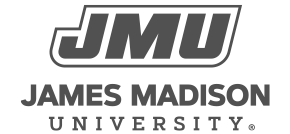 800 South Main Street
Harrisonburg, VA 22807
Contact Us