Counseling Center: Audience-Specific Resources

January 4, 2022
For Faculty & Staff 
Read a series of articles designed to help faculty respond to student behavior that is causing uncertainty, concern, and/or alarm.
For Parents and Families 
Read a series of helpful articles written for parents and families of college students.
For LGBTQIQA Students 
We offer a wide range of services designed to support students in their exploration of sexual orientations and gender identities.
For International Students 
Mental health resources for international students at James Madison Universtiy. 
For Military Connected Students 
We provide mental health services and resources for military service connected students.
Counseling Center
Student Success Center
MSC 0801
738 South Mason Street
Room - 3rd Floor, Suite 3100
Harrisonburg, Virginia 22807
Operating Hours:
Monday-Friday: 8am-4:30pm

24/7 Mental Health Emergency Support
Call (540)568-6552, after hours press 1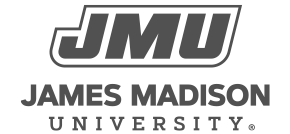 800 South Main Street
Harrisonburg, VA 22807
Contact Us