Counseling Center Workshops
January 15, 2020
Workshops At A Glance
The Counseling Center offers a variety of free workshops to JMU students throughout the semester. Seating is limited and is available on a first-come, first served basis. Make sure to arrive early so that you get a seat!
Spring 2020 Counseling Center Workshops Schedule
Updated spring workshop schedule coming soon! The workshop schedule takes 2-3 weeks to confirm room reservations and offered workshops. Contact Magali Laitem at laitemmx@jmu.edu or Janice Lewis at lewis2jc@jmu.edu with any questions or concerns.
Workshop
Date
Location
Time
Sleep Hygiene
Monday, Oct. 14
SSC 4042
3:45-4:45 pm
Wednesday, Oct. 16
EnGeo 2202
3:45-4:45 pm
Wednesday, Oct. 30
EnGeo 2202
3:45-4:45 pm
Anxiety- Is This Normal?
Tuesday, Oct. 15
MU Taylor 203
3:30-4:30 pm
Monday, Oct. 21
SSC 4042
3:30-4:30 pm
Monday, Nov. 4
SSC 4042
3:30-4:30 pm
Anger Management
Tuesday, Oct. 15
Burruss Hall 0032
6-7 pm
Tuesday, Oct. 22
Burruss Hall 0031
6-7 pm
Tuesday, Nov. 5
Burruss Hall 0031
6-7 pm
Healing from Trauma
Thursday, Oct. 17
Burruss Hall 0033
6-7 pm
Thursday, Oct. 24
Burruss Hall 0031
6-7 pm
Thursday, Nov. 7
Burruss Hall 0032
6-7 pm
Managing Perfectionism
Thursday, Oct. 17
MU Taylor 203
3:30-4:30 pm
Thursday, Oct. 24
MU Taylor 304
3:30-4:30 pm
Sunday, Nov. 10
SSC 4042
3:30-4:30 pm
Self-Esteem: Countering Negative Self-Talk
Thursday, Oct. 17
Burruss Hall 0032
6-7 pm
Wednesday, Oct. 30
Burruss Hall 0033
6:30-7:30 pm
Monday, Nov. 4
SSC 4046
6:30-7:30
Self-Care
Thursday, Oct. 17
EnGeo 1209
6:30-7:30 pm
Friday, Oct. 25
SSC 4042
4:30-5:30 pm
Thursday, Nov. 7
EnGeo 1209
6:30-7:30
Introverted, Extroverted, or Ambiverted?
Friday, Oct. 18
SSC 4042
4:30-5:30 pm
Friday, Nov. 1
SSC 4042
4:30-5:30 pm
Friday, Nov. 8
SSC 4042
4:30-5:30 pm
The 411 on Social Anxiety
Monday, Oct. 21
SSC 4047
3:45-4:45 pm
Wednesday, Oct. 23
EnGeo 2202
3:45-4:45 pm
Wednseday, Nov. 6
EnGeo 2202
3:45-4:45 pm
Stress Management
Tuesday, Oct. 22
Burruss Hall 0032
6-7 pm
Friday, Nov. 1
SSC 4042
11:30am-12:30 pm
Thursday, Nov. 7
Burruss Hall 0033
6-7 pm
Self-Compassion
Monday, Oct. 21
Burruss Hall 0031
5-6 pm
Thursday, Oct. 24
Burruss Hall 0032
4:30-5:30 pm
Friday, Oct. 25
SSC 4046
4:30-5:30pm
Social Media: Harmful to Helpful
Monday, Nov. 4
Burruss Hall 0031
5-6 pm
Thursday, Nov. 7
Burruss Hall 0034
4:30-5:30 pm
Friday, Nov. 8
SSC 4047
4:30-5:30 pm
Reducing the Risk of Suicide at JMU
Thursday, Oct. 10
Madison Union 404
10-11 am
Friday, Nov. 1
SSC 4043
1-2 pm
Dealing with Depression
Monday, Sept. 23
SSC 4043
10-11 am
Cancelled

Thursday, Oct. 17

SSC 4046
2-3 pm
Thursday, Nov. 7
Madison Union 304
 5-6 pm
Understanding Self-Harm
Monday, Oct. 21
SSC 4043
10-11 am
Thursday, Nov. 7
SSC 4046
2-3 pm
Counseling Center
Operating Hours:
Mon-Fri: 8am - 5pm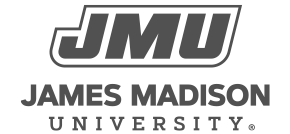 800 South Main Street
Harrisonburg, VA 22807
Contact Us