Welcome Active-Duty, Veterans, Spouses & Dependents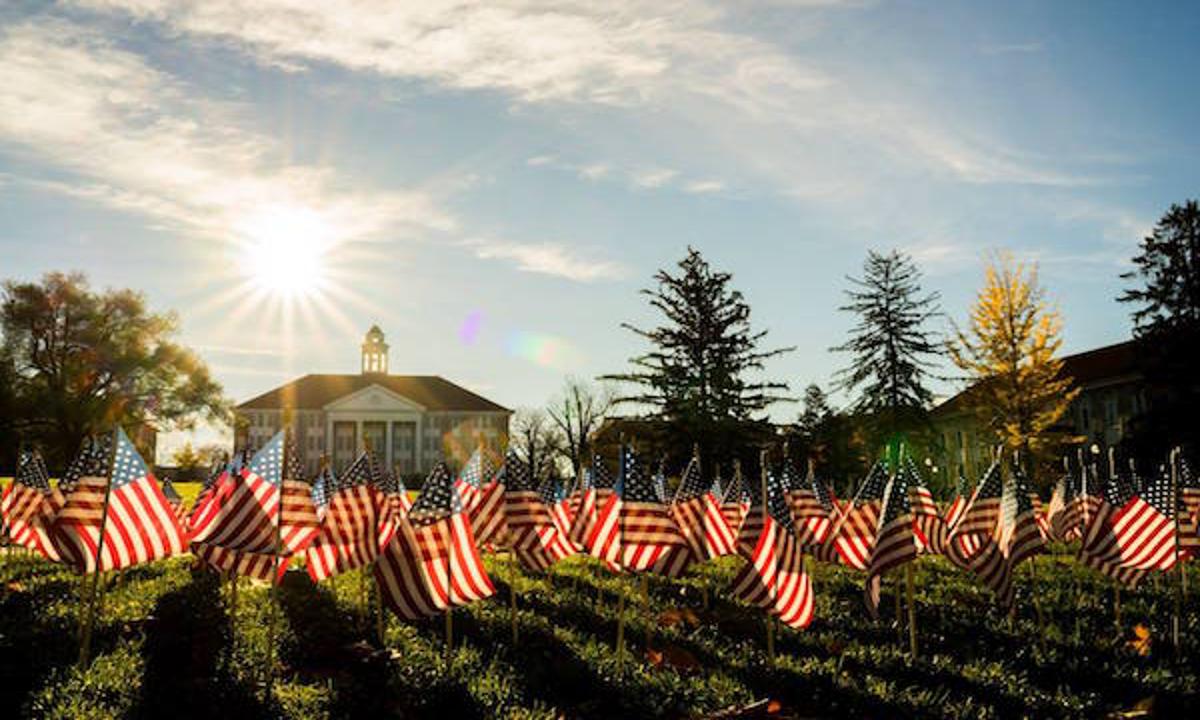 The Office of the Registrar's VA Certifying Officials assist with the GI Bill® process and serve as liaisons between: the student and Veterans Affairs; Veterans Affairs and JMU; JMU and the student; and the State Approving Agency (SAA) in Virginia and JMU.
Semester Office Hours: Monday - Friday 8:00am - 5:00pm 
---
Visit our Announcement page for information released by VA. 
Monthly Verification Requirement - Effective Spring 2022 and forward, Post 9/11 users who receive Monthly Housing Allowance (MHA) and/or kicker payments are required to verify their enrollment to continue receiving their payments. Read below to learn more about what enrollment verification is and how to do it. Verificatoin can be done via text message or the VA Education Call center.
More information found here:
---
The Veterans Benefits team at JMU will be out of the office for the following dates:
December 21-31, 2021 (Winter Break). Return to the office on January 3, 2022.
---
Important for students using Post-9/11 benefits: The JMU SCOs will submit an initial certification to the VA without reporting tuition and fees. This initial certification activates the book stipend and housing stipend. A pending line for the expected VA payment for tuition/fees will be placed on the student account. This pending line will hold the place of the VA funds and reduces the balance on the student account. After the end of the add/drop period, tuition and fee amounts will be submitted to the VA for payment to JMU.
Spring 2022 Benefits 
Incoming students for Spring 2022: follow the instructions and steps found on our brochure/website or in the email we send you.
Current benefit users for Spring 2022: We sent out the Spring 2022 request forms on 11/16/2021, sent from  auto_notification@jmu.edu. If you need a new form, please email veteran@jmu.edu with your student ID number for a new form.  Important: the form can only be sent to the student's dukes email account. It cannot be sent to the parent or a non-JMU email account. 
VMSDEP Users: you must request for the Spring 2022 semester in the VMSDEP portal in addition to submitting the required JMU Request Form. Instructions found here. The Spring 2022 term will be available starting 11/1/2021 to request in the VMSDEP portal. 
---
This institution is approved to offer GI Bill
®
educational benefits by the Virginia State Approving Agency.
GI Bill
®
 is a registered trademark of the U.S. Department of Veterans Affairs (VA). More information about education benefits offered by VA is available at the official U.S. government website at 
http://www.benefits.va.gov/gibill
.
JMU SCO Information
---
Ms. Kelly Burch  
540-568-4769
burchke@jmu.edu
Please do not email from Yahoo or AOL accounts. Responses do not go through at this time. 
Mrs. Lauren Houff
Out of Office 
veteran@jmu.edu  
Office of the Registrar
738 South Mason Street, MSC 3528
SSC Room 5300
Harrisonburg VA 22807
Team Email: veteran@jmu.edu 
Fax: 540-568-5615
VA Toll Free #: 1-888-442-4551