JMU - Chapter 36 - Education and Career Counseling Program
May 9, 2022
VA's Education and Career Counseling program is a great opportunity for Servicemembers and Veterans to get personalized counseling and support to help guide their career paths, ensure most effective use of their VA benefits, and achieve their goals.
Eligibility:
Transitioning Servicemembers within six months prior to discharge from active duty
Veterans within one year following discharge from active duty
Any Servicemember/Veteran currently eligible for a VA education benefit
All current VA education beneficiaries
Services Include Assisting the Servicemember/Veteran with:
Career Choice - understand the best career options for you based on your interests and capabilities
Benefits Coaching - guidance on the effective use of your VA benefits and/or other resources to achieve your education and career goals
Personalized Support - Academic or adjustment counseling and personalized support to help you remove any barriers to your success
It's simple to apply. Just follow these steps:
Pull up VA Form 28-8832. Print, complete, and mail the form to your nearest VA regional office.
If it is determined that you are eligible, you will be invited to attend an orientation session at the nearest VA Regional Office
Click here for a fact sheet for the Education and Career Counseling Program
Office of the Registrar
Hours of Operation:
Mon - Fri 8 a.m. - 5 p.m.
Summer Hours of Operation:
Mon - Thur 8 a.m. - 5 p.m.
Fri 8 a.m. - 12 p.m.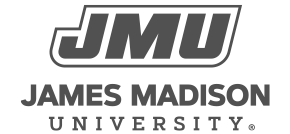 800 South Main Street
Harrisonburg, VA 22807
Contact Us