February 17, 2020
Charles S. and Bertha Mast Graybeal Scholarship
The Charles S. and Bertha Mast Graybeal Scholarship was created to assist academically eligible international students who have encountered an unexpected financial need in finishing their degree at JMU. International Student and Scholar Services will award up to $5000 in scholarships per year, based on availability. The scholarship will be applied towards tuition.
If you are interested in the Graybeal Scholarship, review the eligibility criteria before you complete the application process. Applications which do not meet the following criteria will be automatically removed from the process.
Criteria:
Must be a Junior or Senior (earned at least 60 credits) by the Fall semester of the year receiving the scholarship.
Must have a cumulative grade point average (GPA) of 2.8 or higher.
Must be an F-1 visa-holding degree seeking student.
Must have been enrolled at JMU for at least one academic year (Fall and Spring semester) by the Fall semester of the year receiving the scholarship.
Financial need is based on an unexpected financial hardship that was not present when you entered JMU.
Application Process: To apply for the Graybeal Scholarship, submit the following to the International Student and Scholars Services office by March 1.
Supporting documents to demonstrate unexpected financial hardship (i.e. currency change, medical bills, loss of family income).
Letter of Recommendation – this would be from an employer, professor, host family, advisor or someone who knows you well (no family members). The letter needs to be written/typed. Emails will NOT be accepted. The letter of recommendation will need to be in a sealed envelope and submitted with the application.
Only completed applications will be accepted. Applicants will be notified about the scholarship award by April 1.
Recipients of the scholarship will be expected to write two thank you letters: one to the Graybeals (the original donors of the scholarship) and a second one to International Student and Scholar Services, explaining how this scholarship has benefitted you.
Center for Global Engagement International Student and Scholar Services
Madison Hall
MSC 5731
100 E. Grace Street
Room 2nd Floor
Harrisonburg, Virginia 22807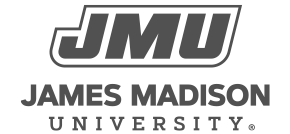 800 South Main Street
Harrisonburg, VA 22807
Contact Us