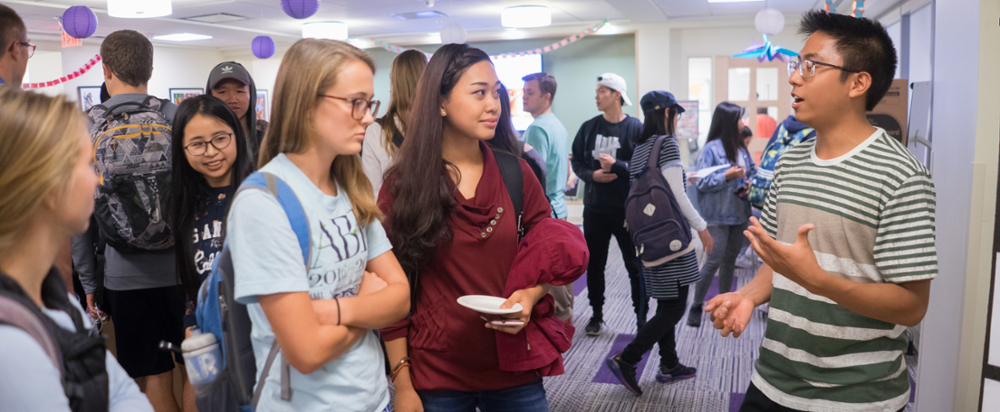 Overview
Our office is committed to working with student organizations to:
Stress the importance of being globally engaged
better address their needs,
advise them,
address and advocate for the issues that globally-minded students face on this campus.
As such, we look forward to connecting, and collaborating with you.
Collaboration
We are always very open to find ways to bring individuals together and engage them in cultural-related awareness and exploration, and for student organization to feature their talents/cultures, or facilitate an activity. Our office would be able to chip in/contribute financially for some props, items, etc
International Week provides for many opportunities to showcase your organization by (1) having your own a table during the International Bazaar, (2) performing or showcasing a particular talent specific to your org. and (3) submit an event proposal and feature an event organized by your organization.
Our office has created a listserv where all of our globally-minded individuals can be subscribed to receive a weekly e-mail to promote our events and other cultural/international events. Subscribe or promote your events. To do so e-mail Thomas Lavenir by Tuesday 5pm.
Our office can provide digital signage in the lobby area of the 2nd floor of Madison. For your event to be included send an e-mail to cge@jmu.edu.