March 18, 2020
Yes everyone has to file taxes!
Whether you earned money or not you need to file taxes as long as you were studying or working in the US in 2019.
I have not completed my taxes, what should I be doing?
First and foremost, refer yourself to the Instructions Handout:

To find out what additional tax documents (like your W2 or 1042S) you need to obtain before filing for taxes
To know what forms you need to file
To know what resources exist to help you file your tax form 

File your tax form as much as possible by referring yourself to the proper sample forms and/or FAQ section
If you sill have questions:

Re-read the Instructions Handout
Send an e-mail to Thomas and include (1) a screen shot of where you are having a problem, and (2) explain your problem.
Please note: If you have lived (as a result of studying and/or working) in the U.S. for 5+ years you will not be able to use the Sprintax software, however you will find some comparable Free File Software Offers found on the IRS website.
Tax workshops
To help JMU's F-1 visa international students and J-1 visa exchange visitors, who studied/worked in the US in 2019, with completing and sending tax forms, the International Student & Scholar Services office is hosting a number of tax workshops.
Center for Global Engagement International Student and Scholar Services
Madison Hall
MSC 5731
100 E. Grace Street
Room 2nd Floor
Harrisonburg, Virginia 22807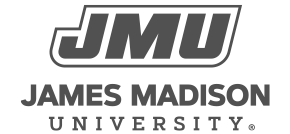 800 South Main Street
Harrisonburg, VA 22807
Contact Us