Finance Office: Finance Forum

May 19, 2021
The primary purpose of the forum is to provide participants with updates, presentations and introductory training sessions on relevant university policies and procedures. Participants are also given opportunities to offer input regarding the development of new/revised policies, procedures and processes on campus by offering suggestions, completing surveys and volunteering to serve as testers or committee members.
Faculty and staff involved in the fiscal/financial duties within their department are welcome to join the Finance Forum. To be added to the Finance Forum listserv contact Cash and Investments at iis.finance@jmu.edu.
Forum meetings are quarterly during the academic year. Registration is required to attend and is done through MyMadison. Notes from past Finance Forums may be accessed by clicking on the Forum date.
---
2021/2022 Schedule
Finance Forum sessions are tentatively planned for fiscal year 2022. The schedule will be released for registration in late summer/early fall.  Finance news and updates on university policies and procedures will be communicated by email via the Finance Forum ListServ.
---
Register in MyMadison at least 48 hours prior to session start time.  Last minute changes?  Notify  iis.finance@jmu.edu to avoid no show fee!
---
2019/2020 (Previous year) Schedule and Notes 
Questions?   Click here to submit a request

GO TO MyMadison 
FOOD AND BEVERAGE FAQ's - answers to the most frequently asked questions regarding the new food and beverage rules.
---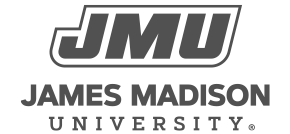 800 South Main Street
Harrisonburg, VA 22807
Contact Us