Finance 101 Online Training

December 4, 2020
The Office of Cash & Investments is pleased to announce online access for Finance 101 training.
Finance 101 covers the basics of Finance that is geared towards new employees while also covering the AACP Modules for those working towards the completion of their Administrative Assistant Certification. All new employees who work daily with Finance reports and forms are strongly encouraged to complete all sessions of Finance 101. Registration is done via MyMadison using the course number of each class. There is no required order or limit to number of courses you may register for at one time.  You may stop and start the training and each presentation includes audio.  To be given credit for completion on MyMadison, you must complete the brief quiz at the end of each course module. Registrants must send an email to iis.finance@jmu.edu to request access to Canvas.
Topics covered include an Overview of each office located under Finance, proper Finance form preparations, contact information for each office, and more! While enrolled in Finance 101, you are also encouraged to attend Finance Forum where you will receive pertinent updates and announcements quarterly regarding Finance.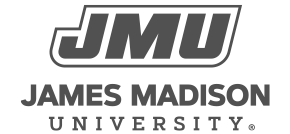 800 South Main Street
Harrisonburg, VA 22807
Contact Us