Finance Office: Announcements

August 6, 2019
---
Moving and Relocation Policy Change
Effective January 1, 2019, the University is moving away from providing Moving and Relocation assistance to new employees on a reimbursement basis as detailed in Procedure 5010 of the Financial Procedures Manual.
Going forward, Moving and Relocation assistance will be provided via a taxable stipend amount paid through the Payroll Services office. Stipends will be taxed at the supplemental rate of approximately 35%. The new policy/procedure is detailed in section 5020 of the Financial Procedures Manual.
Any questions regarding the policy change or transition process can be directed to Jesse Horneber, Associate Controller, Accounting Operations and Disbursements (hornebjl@jmu.edu, x8-5135).
---
Spring 2019 Adjunct Faculty Payroll Deadlines
Payroll Deadlines for Spring 2019 Adjunct Faculty Pay
---
Finance System Upgrade
The Finance System upgrade is complete and the system is accessible again. 
When accessing the system for the first time after the upgrade, please clear your browser cache before logging in.  Instructions on how to do that can be found here.
If you are having issues with reports opening within the system, please check your pop-up blocker settings as those may need to be re-applied to allow pop-ups from PeopleSoft.
---
General Finance Questions?
Click here to submit Finance questions online.
---
Accounting Operations & Disbursements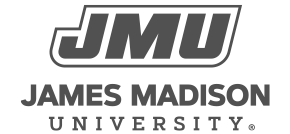 800 South Main Street
Harrisonburg, VA 22807
Contact Us