Spring 2019 Adjunct Faculty Payroll Deadlines
Payroll Deadlines for Spring 2019 Adjunct Faculty Pay
---
Finance System Upgrade
The Finance System upgrade is complete and the system is accessible again. 
When accessing the system for the first time after the upgrade, please clear your browser cache before logging in.  Instructions on how to do that can be found here.
If you are having issues with reports opening within the system, please check your pop-up blocker settings as those may need to be re-applied to allow pop-ups from PeopleSoft.
---
Finance System Downtime
In order to complete the nightly process and have the system available for users at 6:00 am, a dedicated amount of time is needed to perform some of our processes. These are associated with performance issues related to budget checking, posting transactions, procurement module processing, system exports and back ups. After reviewing system usage of our customers, we found that the heaviest usage of the system was between 6:30 am and 6:30 pm. Therefore, the Finance System will be unavailable from 7:30pm and 10:30 pm each night in order to perform these processes. We have also adopted Sunday morning maintenance between 5am-noon. Users will have the ability to run their nVision Monthly Summary Reports, however, the monthly detail reports and GL activity reports can not be run during this time frame. To ensure the availability of the Finance System, it is recommended you check with the Information Technology Help Desk x83555 or the JMU computing alerts page located at "www.jmu.edu/computing/" if you have plans to work any given weekend or "off hours".
---
Questions?
Click here to submit Finance questions online
---
Accounting Operations & Disbursements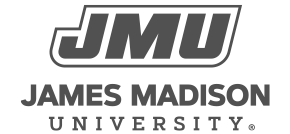 800 South Main Street
Harrisonburg, VA 22807
Contact Us