PeopleSoft User Tips
All nVision Reports and Drilldowns need to be run on the PSNT server.

All other system reports will need to be run on the PSUNX server (Monthly Detail, Monthly Exception, SPCC Recon, etc.)

Running a report on the wrong server will cause it to error and it will not be delivered to your Report Manager.

Once the correct server has been selected in a run control, it will default in as your server selection for future requests of that type of report.
**Note: If you are directed to the PeopleSoft login page when drilling down on your nVision report, you are NOT logged in your default web browser.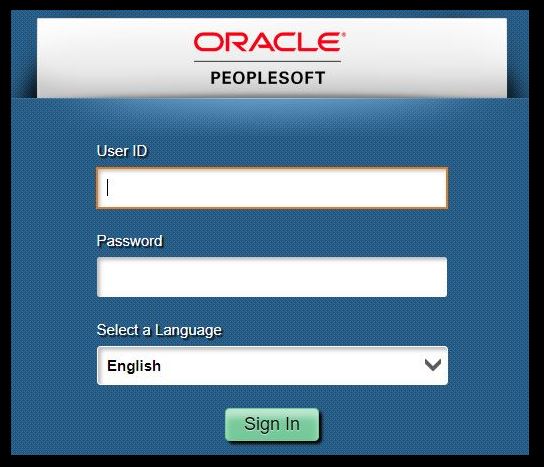 This issue is caused by running the nVision report/drilldown from a non-default web browser.  The default browser set on your Windows or Mac OS is what PeopleSoft will always try and use to run your drilldown, regardless of what web browser you initiated the nVision report in.  After logging in on the default browser, you are then taken to the incorrect page below.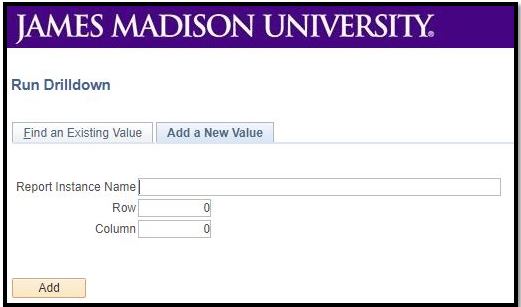 To avoid this issue, please run your nVision reports and drilldowns using the default web browser and you will be taken to the screen shown below to select the desired drilldown (AP Voucher, Budget, or Journal Details).
Information on how to install nVision Drilldown be found on our Finance System Downloads and Job Aids page.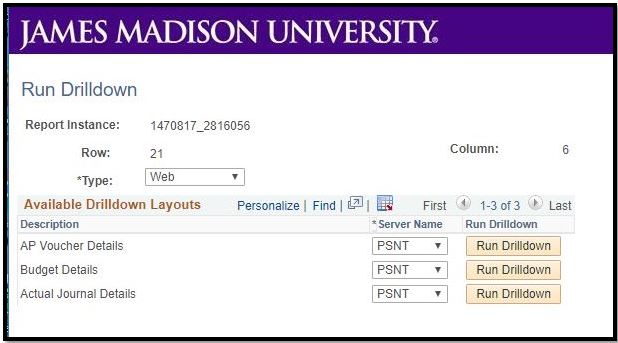 ---
nVision/Summary Financial Reports default to collapsed mode (click on box 2 in upper left corner to expand and see detailed account rows).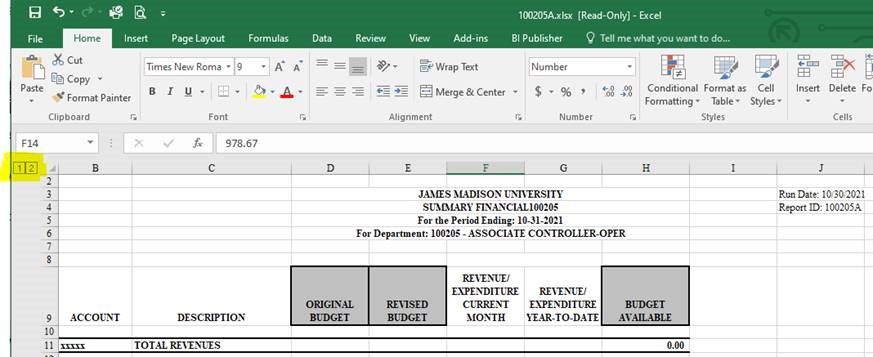 A fix was applied to this report on 1/24/18 that addresses issues where users were getting more data than requested, or a blank page returned as their report. Users no longer need to clear their browser cache and restart the browser prior to running a Monthly Detail Report as a workaround to these issues.

Reports can no longer be run in ranges, and functionality is limited to one department per report request. Please wait until your report has posted to the report manager before requesting additional reports to avoid getting your previous request duplicated. Approximate time for a Monthly Detail Report to post to report manager is 30-90 seconds.

We are aware of formatting issues where your report may start with a blank first page, or you may encounter a random page break in the middle of your report. No data is missing from your report and the blank space can be disregarded.
---
The Budget Overview Lookup functionality is not currently working for grant orgs (5xxxxx).  You can use this functionality without issues for any non-grant org.
MAIN MENU -> COMMITMENT CONTROL -> REVIEW BUDGET ACTIVITIES -> BUDGET OVERVIEW
The Budget Details Lookup provides very similar functionality and is working correctly for any org.  Until this issue is resolved, please use this lookup if you need to inquire on a grant budget.
MAIN MENU -> COMMITMENT CONTROL -> REVIEW BUDGET ACTIVITIES -> BUDGET DETAILS
---
PeopleSoft 9.2 is not defaulted with a menu appearing in the middle of the screen, as the default navigation is to use the menu bar up top.
Each user can configure their own personalization to show a menu in the middle of the screen, if desired.  In the top right corner of your screen, click on 'Content'

From there you will want to click the checkbox next to 'Menu' to display the traditional menu you may be used to seeing.  Click 'Save' to apply your personalization.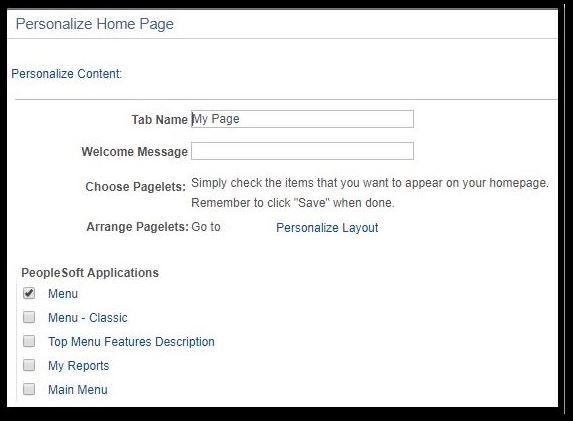 ---