January 4, 2022

Non-Employee Vendor Enrollment Form
The Chrome River Non-Employee Vendor Enrollment Form should be used to get a student or outside party setup in Chrome River for an expense report to be entered on their behalf.  This form should be submitted by the JMU employee who is involved with the reimbursement, and not by the student or outside party themselves.
The form can be completed electronically and emailed as an attachment to chromerivervendors@jmu.edu, or filled out by hand and sent via campus mail to Accounting Technology - MSC 5705.  For electronic submissions, please enter the non-employee's name in the subject line to help our department track your request, and only submit one form per email.  
Before completing this form, please check and see if the person you need to enroll is already in Chrome River by following the Non-Employee Vendor Lookup Instructions.
Please note that this form is not to be used in situations where a full-time or part-time JMU employee is being paid through Chrome River.  Those employees will be able to login to the system using their JMU credentials to enter their own expense report, or have an assigned delegate in their area do the expense report entry for them. 
Student employees are

not

considered employees in Chrome River, and will need a form completed.
Affiliate employees are

not

considered employees in Chrome River, and will need a form completed.
Standard processing time of an enrollment form is 1-3 business days, dependent on volume.  When your form has been processed, you will receive a confirmation email from chromerivervendors@jmu.edu that indicates your vendor has been setup in the system.  You will be provided with the Vendor Name and Vendor ID to assist you in selecting the correct individual in Chrome River when creating their expense report.  Once you receive this confirmation e-mail, the vendor will be available for selection in Chrome River the following business day after 7:00am EST.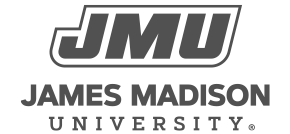 800 South Main Street
Harrisonburg, VA 22807
Contact Us