Waivers for Executive Order Ban
April 16, 2019
The Executive Order permits "waivers" on a case-by-case basis.  That is, if a person otherwise would be banned, the person can apply for a waiver of the ban.  The waiver process can allow the issuance of visas or other immigration benefits to nationals of the 6 countries if the foreign national demonstrates to a consular officer's satisfaction (1) that denying entry would cause undue hardship, and (2) that his or her entry would not pose a threat to national security and (3) the person's entry would be in the national interest.  No details have been provided on the waiver process.
Additional Issues for Individuals with ties to the Listed 6 Countries
There is no indication in the memo that the USCIS has suspended or will suspend adjudication of petitions or applications for immigration benefits filed by or on behalf of individuals from the listed 6 countries. DHS has specifically confirmed that USCIS will continue normal processing of Applications for Naturalization (Form N-400) and Applications to Adjust Status (Form I-485) filed by citizens of the 6 listed countries.

Nationals of the 6 countries who are currently in the United States in valid immigration status will not see their status terminated or otherwise affected, even though they may not be permitted to reenter the U.S. after foreign travel.  
Center for Global Engagement International Student and Scholar Services
Madison Hall
MSC 5731
100 E. Grace Street
Room 2nd Floor
Harrisonburg, Virginia 22807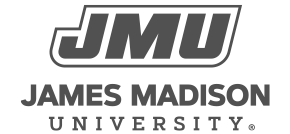 800 South Main Street
Harrisonburg, VA 22807
Contact Us