nVision Report Display Using IE to Excel
Tired of getting this blue Oracle screen when clicking 'enable editing' on your nVision/Summary Financials report?
This issue is specific to opening nVision reports directly from the Report Manager using Internet Explorer.
1.  Try using Google Chrome or Mozilla Firefox to access the Finance System and run nVision reports.  You will be able to open a report directly from the report manager and click the enable editing button within the report without running into this issue.
2.  Continue to use Internet Explorer, but save the report to your desktop or another location of your choosing and then open the report from there.  Now that you are not accessing the report directly from the report manager, you can click the enable editing button without running into this issue.
---
nVision Drilldown from Non-Default Web Browser
Are you directed to the PeopleSoft login page when drilling down on your nVision report in Excel?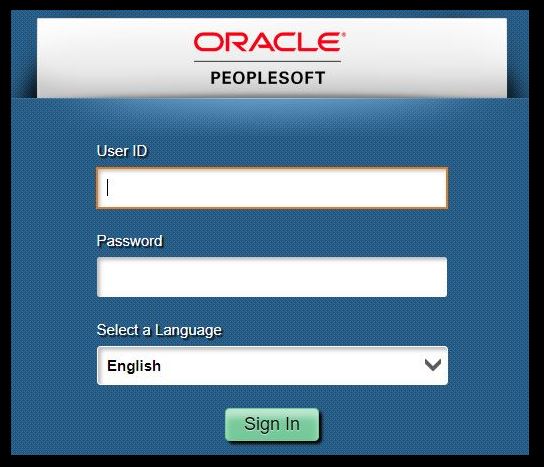 This issue is caused by running the nVision report/drilldown from a non-default web browser.  The default browser set on your Windows or Mac OS is what PeopleSoft will always try and use to run your drilldown, regardless of what web browser you initiated the nVision report in.  After logging in on the default browser, you are then taken to the incorrect page below.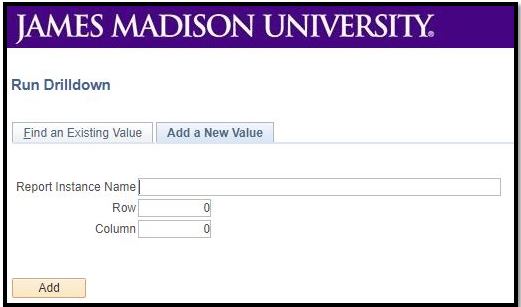 To avoid this issue, please run your nVision reports and drilldowns using the default web browser and you will be taken to the screen shown below to select the desired drilldown (AP Voucher, Budget, or Journal Details).
Information on how to modify your default web browser settings can be found on our Finance System Downloads and Job Aids page.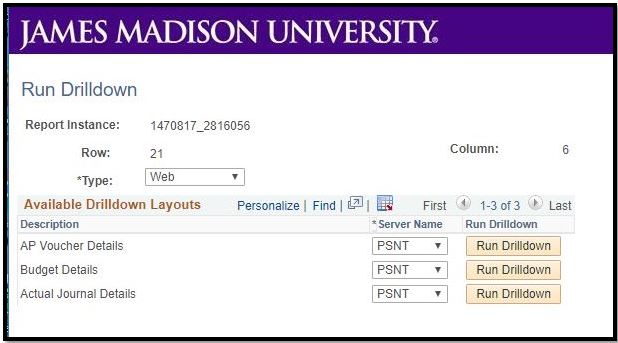 ---