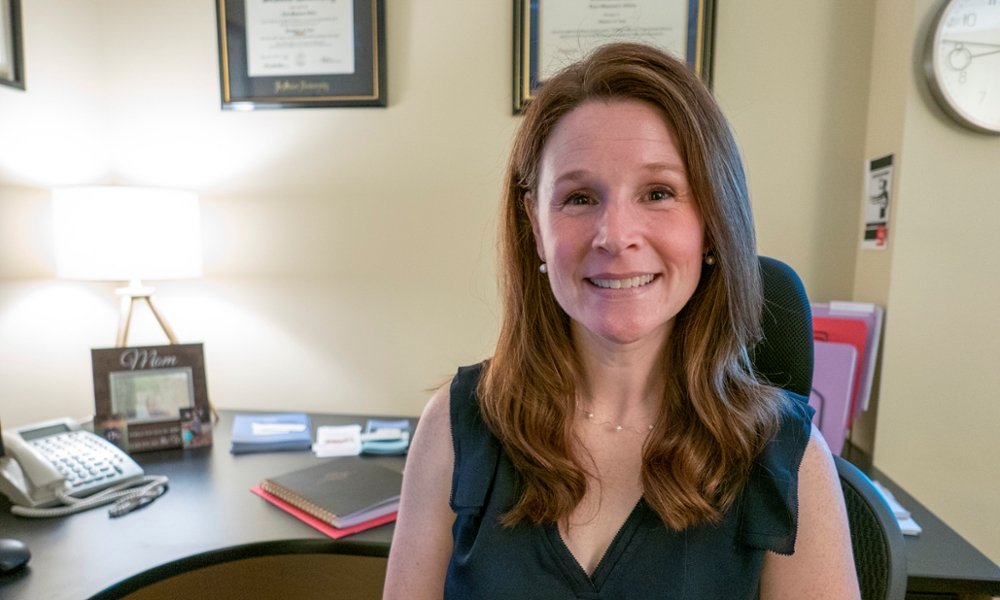 What do I do at the Counseling Center?
As Case Manager, I primarily assist students in navigating and connecting with various community resources and providers. I work closely with the psychiatric practitioners in the counseling center, collaborate with other departments within JMU, and serve on the HOPE team. I am a Nationally Certified Counselor and Licensed Professional Counselor, so I do see a small number of students for individual counseling.    
What's it like to work with me?
I approach the therapeutic relationship from a psychodynamic perspective, integrating humanistic and relationship based theories. I strive to be attentive and mindful of each individual's needs and strengths, with the goal of supporting clients to feel hopeful and empowered. I aim to create a safe, comfortable, and trusting space (both atmospherically and emotionally), so clients can share their thoughts, feelings, and situations with confidence. I tend to be direct in my feedback, but do so thoughtfully, respectfully, and sometimes, with humor (when appropriate).
What do I do at JMU outside of the Counseling Center?
When I'm not at JMU, I'm primarily with my family and friends. I love the arts and enjoy any opportunity to see live theatre/concerts or stroll around a local fair/festival. I also firmly believe a good cup of coffee, an ice cream, or a walk around the outdoors have healing powers.