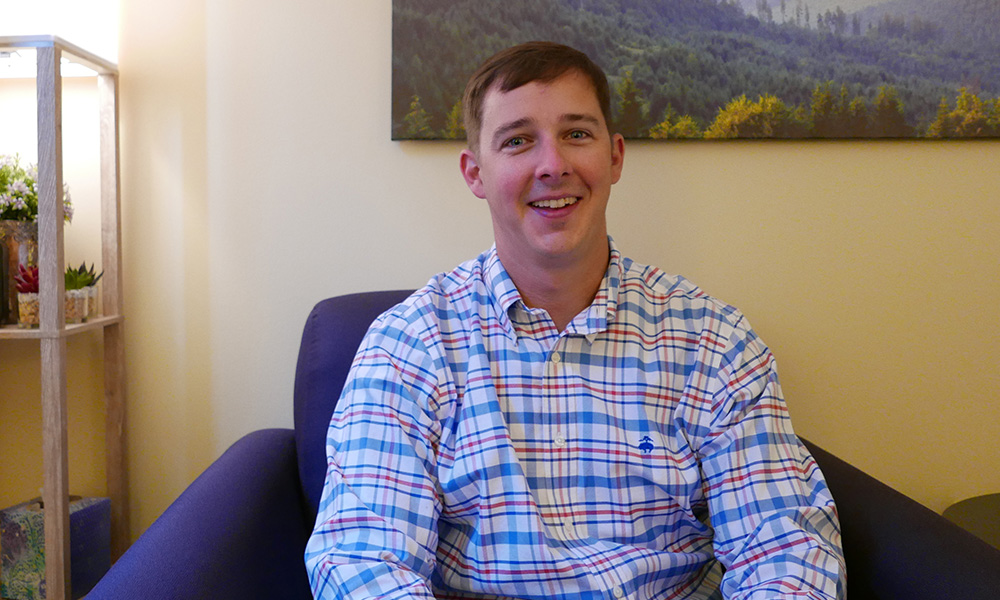 What do I do at the Counseling Center?
Hello! My name is Paul Pohto and I am a Staff Psychologist and Group Services Coordinator here at the Center.
What's it like to work with me?
In clinical work, I strive to create a safe, culturally affirming, and collaborative working relationship with students. More specifically, I enjoy working from an approach that seeks to highlight strengths, foster resilience, and enhance perspective-taking over through a brief model of treatment. My orientation to therapy draws from Acceptance and Commitment Therapy, interpersonal process dynamics, trauma-informed therapy, and attachment theory.
What do I do outside of the Counseling Center?
Outside of my work at the Counseling Center I enjoy engaging in volunteer work with some organizations and boards. I also do my best to support and attend athletics events and the MRD's.