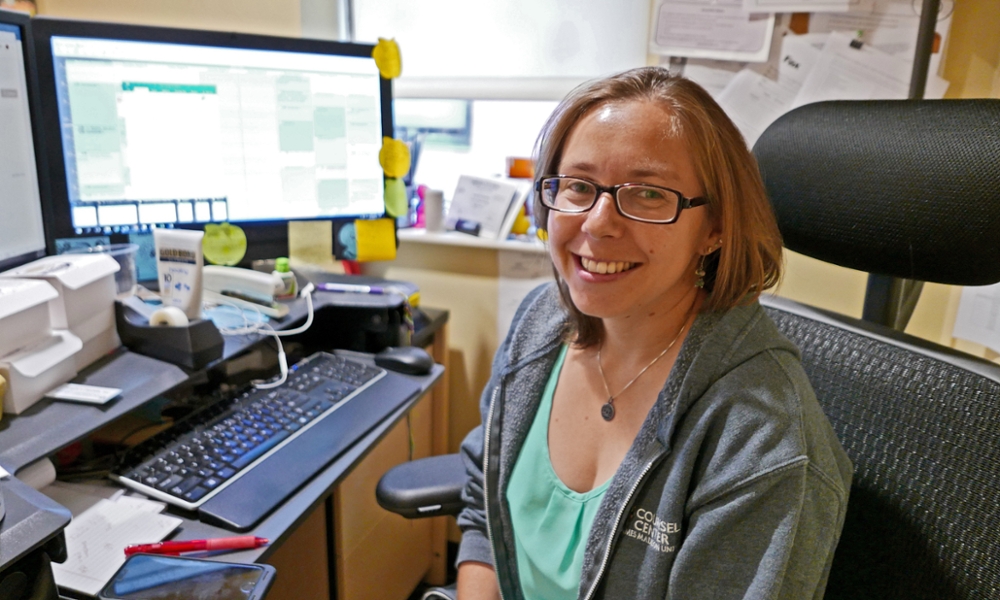 What do I do at the Counseling Center?
I am a licensed clinical psychologist and I work with students on a one-on-one or group basis. I am also the Counseling Center's Animal Assisted Interventions Coordinator, LGBTQ+ Liaison, and Student Veterans Liaison.
What's it like to work with me?
As a therapist, I would describe myself as integrative or eclectic meaning that I incorporate different interventions from different theoretical perspectives (e.g., cognitive-behavioral, ACT, interpersonal) in order to meet you where you are and provide what you need in order to create positive changes as a team. I have several areas of clinical interest including: multicultural issues, LGBTQ+, intimate partner violence, suicide prevention, survivors of suicide loss, and grief and loss among many others.
What do I do at JMU outside of the Counseling Center?
I am a member of the Veterans Task Force and serve on the Sexual Orientation, Gender Identity, and Expression (SOGIE) Advisory Board.