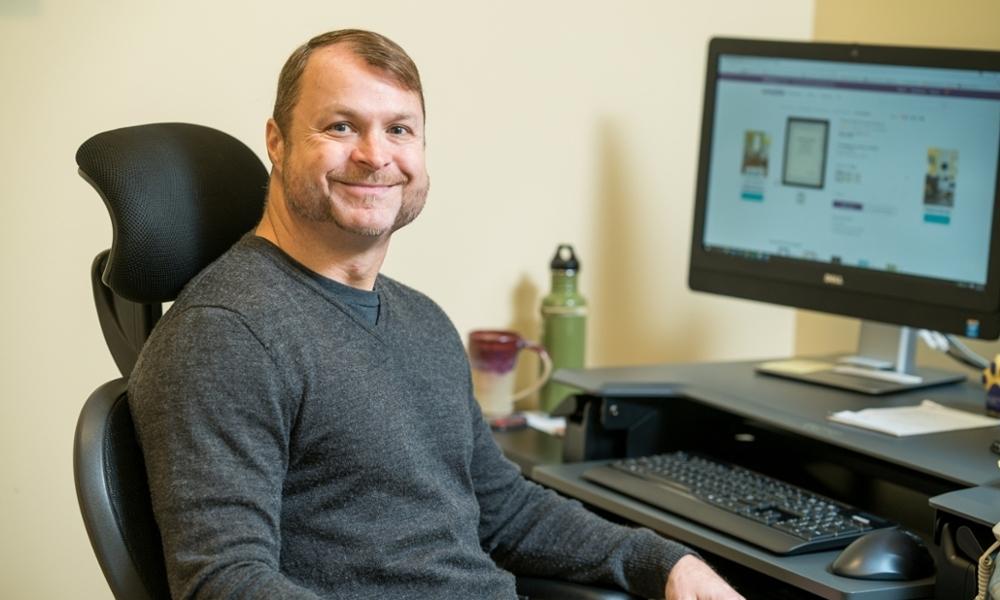 What do I do at the Counseling Center?
I joined the Counseling Center in October 2009 and very much enjoy my job. While at JMU, I have had the opportunity to increase my understanding of self-awareness and expand my knowledge of business management by attending a diverse range of professional development courses. You may interact with me at the front desk during your check in process. Otherwise, I can be found overseeing the fiscal operations and ensuring general office flow and providing behind the scenes support for front desk and clinical staff. 
What do I do outside of the Counseling Center?
I was born In Suffolk, VA and moved to the Shenandoah Valley with my family when I was 12. I have a Bachelor's degree in Business Management and Organizational Development from Eastern Mennonite University. Since my interests include health and personal wellness, I have obtained certifications in CPR and AED as well as a Personal Training Certificate from the American Council on Exercise and I am also a Level 1 Crossfit Trainer.
While not in the office, my interests include spending time outdoors in the beautiful mountains and kayaking the rivers of the Shenandoah Valley, spending time with my family and going on vacations. I also enjoy being consumed by a great book.