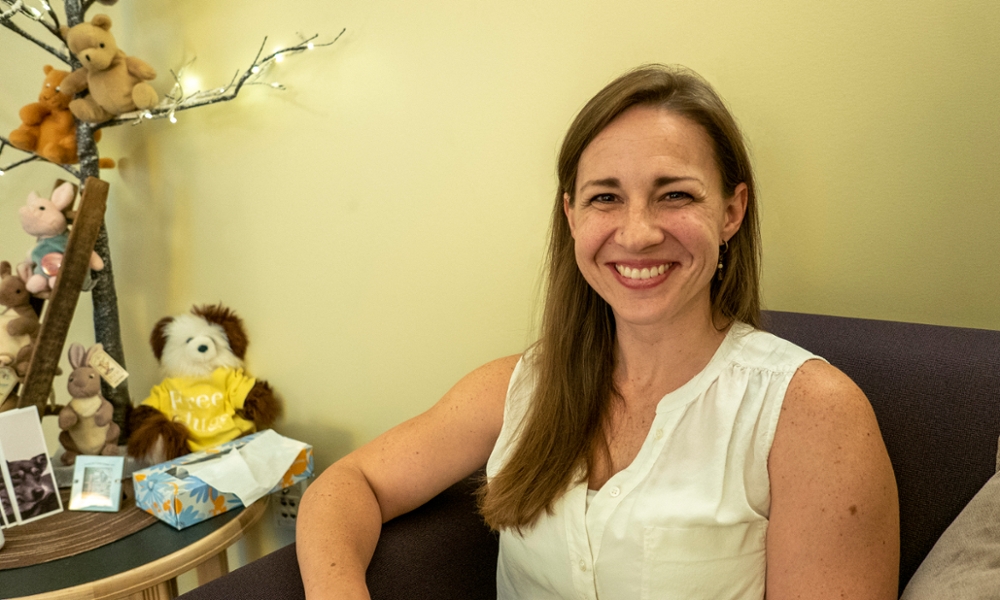 What do I do at the Counseling Center?
I am a licensed professional counselor and have a variety of roles within the Counseling Center.  One of my primary roles is the Liaison to Athletics. I work closely with Athletics and provide consultation and counseling support to JMU's student athlete population. I also co-coordinate the Wilderness Therapy Program, serve as an adjunct professor in the Graduate Psychology department, and provide supervision to our clinicians in training.
What's it like to work with me?
As a counselor I strive to journey with clients.  I view the therapeutic relationship as essential to this process and collaborate with my clients to address their treatment goals. Creating a space of warmth and safety is a priority and I believe that humor, when used responsibly, can aid in the growth and healing process. I work from an interpersonal process framework and often integrate family systems and cognitive behavioral techniques into my work. I have particular interest in family of origin issues, working with the LGTBQIQ community and addressing the unique needs of student athletes.
What do I do outside of the Counseling Center?
When not at work, I can often be found chasing my son around a playground or hiking through the woods with my family and our dogs. In the fall and winter, Sundays are reserved for football and chili. I also love to read, bake, explore new foods/restaurants and watch a questionable amount of television.