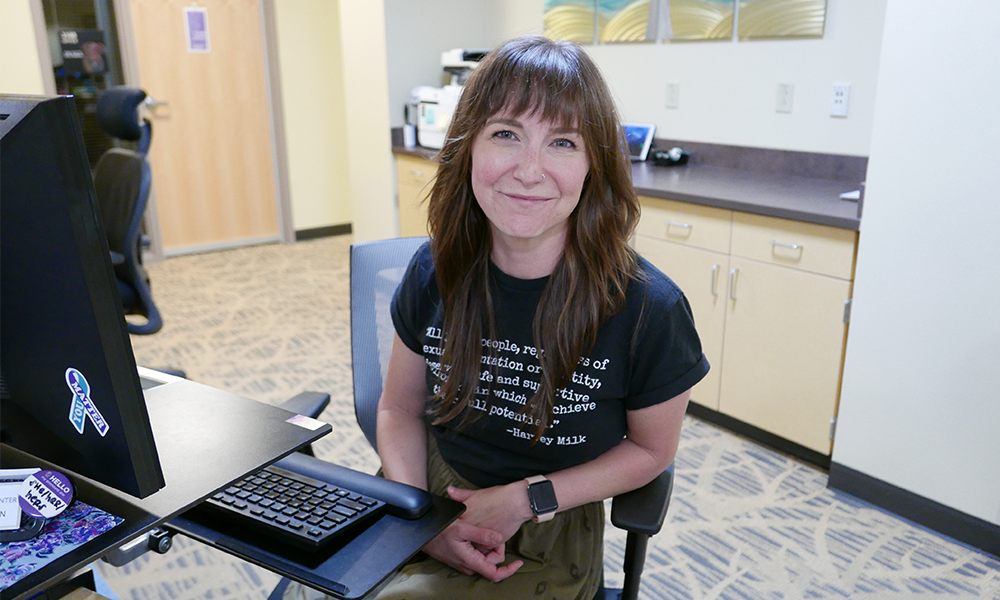 What do I do at the Counseling Center?
As an Administrative Assistant, I provide support to the Director and the Counseling Staff while providing essential customer service to the students, faculty and the JMU community. I assist with the day to day operation of the Center and supervise our relaxation spaces, The Oasis and The Studio.
What do I do outside of the Counseling Center?
Outside of the Center, you can find me spending time with my dog, running, practicing yoga, hiking, thrifting, or creating art. I am a JMU Alum and am currently working to complete my Masters and Education Specialist Degrees in Clinical Mental Health Counseling at JMU as well. I truly value welcoming students into the Counseling Center and make it a priority to make visitors feel comfortable, safe, and welcome here.