What do I do at the Counseling Center?
As an Administrative Assistant, I provide support to the Director and the Counseling Staff while providing essential customer service to the students, faculty and the JMU community. I assist with the day to day operation of the Center and supervise our relaxation spaces, The Oasis and The Studio.
What do I do outside of the Counseling Center?
Outside of the Center, I am typically spending time with my dog, hiking, practicing yoga, running, trying new recipes, gardening, thrifting, and creating art. I grew up in Virginia Beach so the beach is my happy place, and I am a big fan of seafood. I truly enjoy welcoming students into the Counseling Center and doing whatever I can to make them feel comfortable and safe.
Counseling Center
Operating Hours:
Monday-Friday: 8am-5pm

24/7 Mental Health Emergency Support
Call (540)568-6552, after hours press 1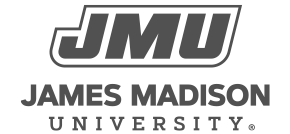 800 South Main Street
Harrisonburg, VA 22807
Contact Us