What do I do at the Counseling Center?
As an Administrative Assistant, I provide support to the Director and the Counseling Staff while providing essential customer service to the students, faculty and the JMU community. I assist with the day to day operation of the Center and supervise our relaxation spaces, The Oasis and The Studio.
What do I do outside of the Counseling Center?
As a proud dog mom, you can normally find me with my black lab mix by my side. I am an avid outdoors enthusiast and a big fan of Shenandoah National Park. Additionally, I am a yogi, runner, unprofessional chef, thrift store connoisseur, and hand lettering artist/calligrapher. I grew up in Virginia Beach so naturally, I'm a fan of water sports and seafood. I truly enjoy welcoming students into the Counseling Center and helping them in whatever capacity I am able to. I believe everyone could benefit from counseling and encourage everyone to visit! I'll be one of the first faces you see.
Counseling Center
Operating Hours:
Mon-Fri: 8am - 5pm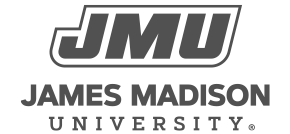 800 South Main Street
Harrisonburg, VA 22807
Contact Us