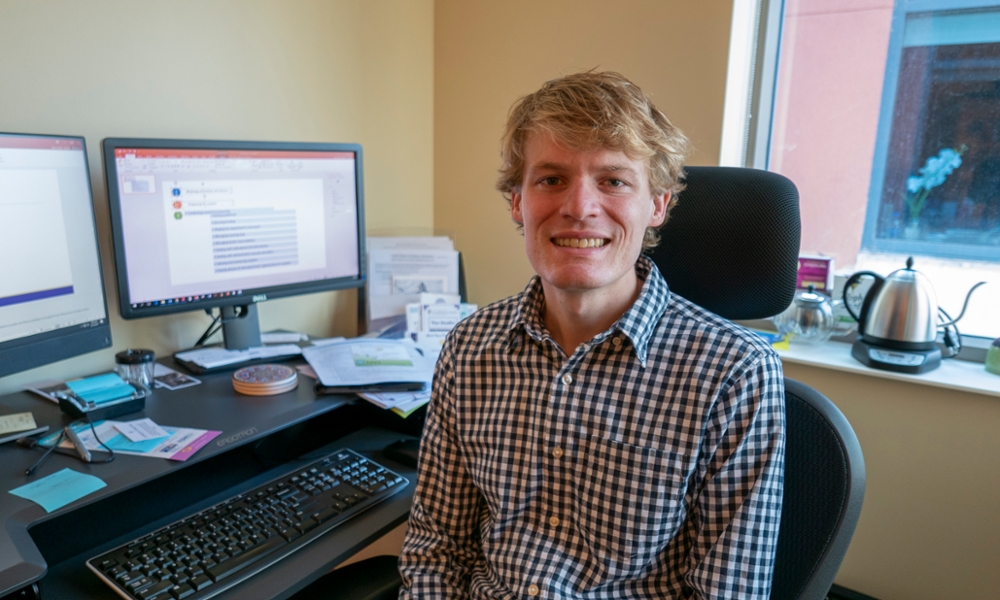 What do I do at the Counseling Center?
I am one of the Intake/Crisis Clinicians. When students present to the Counseling Center during walk-in hours seeking services, I complete an assessment with them and make an appropriate referral, either to the Counseling Center or in the Harrisonburg community. I assist students that come into the Counseling Center during a crisis to ensure their safety and make sure they have access to the treatment resources they need. I also provide consultation to parents, professors, friends of students, and other stakeholders that may have concerns about students' distress or behaviors. Additionally, I maintain a small caseload of individual counseling clients.
What's it like to work with me?
I approach counseling with a client-centered approach that asserts individuals are the experts on their own lives. I believe each individual's life is their own Hero's Journey and the role of a counselor is to help individuals help themselves along the path of that journey. I primarily use a Cognitive Behavioral Therapy approach that integrates elements of Narrative Therapy and Existentialism. 
What do I do outside of the Counseling Center?
When not at work, I am usually outside either running, cycling, or hiking. Indoors, I enjoy a good book paired with an insanely strong cup of dark roast coffee.