FAQs- Impact of COVID-19 on Human Subjects Research
May 27, 2020
Updates on COVID-19: Human Subjects (IRB)
Effective March 18, 2020: Revised standards for Human Subjects-Related Research Visits during COVID-19
In the context of rapidly evolving circumstances regarding COVID-19, and the University's focus on social distancing and the health and well-being of the community, the Office of Research Integrity (ORI), in consultation with university leadership, has issued these revised standards related to human subjects-related research visits.  In summary, research visits should be performed remotely (e.g., by phone, WebEx, or other means) whenever possible.  Studies involving face-to-face interaction with participants with no direct drug or device therapeutic benefit are to be postponed until further notice, effective March 18, 2020.  If possible, modify in-person research into an online format. Modifications to currently approved IRB protocols will be required via an Amendment Request in the electronic Research Administration (eRA). Studies conducted electronically or via telephone or involving secondary data analysis may continue.
Please see the COVID-19 Message from the Office of Research and Scholarship.
What does this pause mean for research activities that involve no face-to-face interactions?
Research activities that involve no face-to-face interactions with subjects may continue.

How can I modify study procedures to alter in-person visits to virtual/remote visits?
If you would like to modify your procedures to replace in-person study visits with virtual/remote or phone options, these changes must be approved in advance by the IRB as a modification to the approved study.  All modifications to research procedures require IRB review and approval prior to implementation.
What online conferencing programs are I am allowed to use?
Cisco Webex is the only conferencing program recommended by the JMU IRB for online interviews, focus groups, and meetings at this time. Other meeting apps have presented potential security issues and licensing concerns where Webex has undergone institutional vetting. For additional information, please see the IRB Data Management Security Tips.
I received a Continuing Review email notification from the electronic Research Administration (eRA) software system but the research study is paused for COVID-19. Do I still need to submit this review?
Yes. Even if the research is paused for the time being, you must still submit the Continuing Review form to ensure that the study stays active. This will allow research to begin again immediately when appropriate and/or permitted. Failure to submit will result in study closure. If the study is closed, the study cannot be re-opened and all human research activities must stop. You will need to resubmit your protocol for IRB review and approval.
Can I submit a protocol for in-person research to begin in the Fall?
The IRB is currently not reviewing any protocol that involves in-person research until the ban has been lifted.
Office of Research Integrity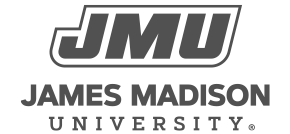 800 South Main Street
Harrisonburg, VA 22807
Contact Us