Mandatory Training for Persons Planning to Conduct Research Involving Human Subjects
Federal guidelines mandate that all investigators and key personnel who are directly responsible for the design and conduct of the human subject's part of the project be properly trained prior to working with human subjects. This requirement is in accordance with our Federal Wide Assurance filed with U.S. Department of Health and Human Services' Office of Human Research Protection.
Educational Materials - The Collaborative Institutional Training Initiative (CITI) has developed a course on Human Subjects in Research that is available on-line. The course covers the core Human Research instructional areas to include the Belmont Report, history and ethical principles, defining research, informed consent form, students in research, international research, conflicts of interest, regulations, privacy, confidentiality, prisoners, children, research in public schools and more.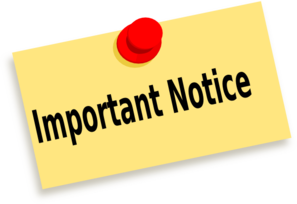 Single Sign-On (SSO) allows you to register and login to CITI Program with your JMU e-ID and password. Please use SSO in order for your training to pre-populate in the electronic Research Administration (eRA) software system.



If you have a JMU e-ID, please follow these instructions.
If you do NOT have a JMU e-ID, please follow these instructions.
CITI Program is protected with Duo 2-factor authentication.
Note:
Training is valid for up to 3 years.
You do not need a JMU e-id to register for training.
Training is free.
Go to https://about.citiprogram.org/en/homepage/ to register. Complete the steps to set up your member profile and to affiliate with JMU.

To add a course, select ONLY "I need to take courses regarding research involving Human Subjects."

Select "Social & Behavioral Research Investigators"

From the Main Menu, select "Enter" under Status. You should be registered ONLY for "Social/Behavioral Research Course, Basic Course."
 Technical issues should be addressed to support@citiprogram.org or to 888-529-5929.
Transfer Training
If training was completed at another institution within the past (3) years, you can affiliate with JMU and transfer your training over.
After logging into your CITI Program account, click on the link Add Institutional Affiliation.
Type James Madison University in the search box.
Confirm you have selected the right institution and agree to the Terms and Conditions.
Answer the member information questions and enroll in the course(s).
Please Note: To transfer course credit between institutions, you will need to be affiliated with both institutions (your previous institution and JMU). When you are affiliated with both institutions, enroll in the courses that need to be transferred  You will need to enroll in the same stage of the course (Basic / Refresher) for a transfer to occur.