IACUC Protocol Submission Procedure
Coming Soon: The Office of Research Integrity is in the process of implementing an electronic research administration software system later this year. You will be able to submit protocols and have them reviewed electronically. More information will be provided in the coming months.
Protocol Submission Deadline: 5:00 PM- Friday 3 weeks prior to scheduled meeting date. Please click here for protocol submission deadlines and scheduled meetings.
**All protocols submitted AFTER the deadline WILL NOT be reviewed until the NEXT month!
All projects are to be submitted to the Office of Research Integrity both electronically and in hard copy "signed" by all responsible researchers and your department head.
Procedures for Submitting Proposed Animal Use Protocols:
Submit the printed original, signed and completed protocol package to the IACUC at Office of Research Integrity, MSC 5738.


Animal Use Protocol (AUP) Form (signed by PI(s), Department Head, and all students involved)
Occupational Health Risk Assessment Questionnaire (all students involved must have on file)
CITI Working with the IACUC Training
CITI (working w/species specific) Training
CITI Occupational Health and Safety Training
Face-to-Face Training (of specific research and safety procedures conducted by the PI for all students listed on the protocol)

Submit an electronic copy of your protocol to researchintegrity@jmu.edu. All proposals must be submitted using MS Word.
Protocols to be reviewed should be received by IACUC not less than 30 days prior to the date approval is required.
The Principal Investigator must receive notification of approval from the IACUC prior to beginning the research project.
On approval, commencement and expiration dates will be assigned for the project, and a copy of the action of committee form will be sent to the principal investigator.
Application approval will be for a maximum of three years.
The principal investigator will be contacted annually by the IACUC, to renew the protocol and verify the status of the project.
If no significant change in the protocol has occurred, renewal approval may be extended for a year, until the maximum period of three years has been met.
Any significant change in the protocol requires a new application and the IACUC's approval.
Approval will be canceled for discontinued projects.
Office of Research Integrity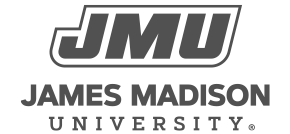 800 South Main Street
Harrisonburg, VA 22807
Contact Us