Office of Research Integrity
November 1, 2019
Important Dates and Deadlines
IRB Protocol Submission Deadline: Friday, November 22, 2019 (to be on the December 10, 2019 meeting agenda)
Please note: The submission deadline is only for those studies requiring Full Board review. Exempt and Expedited studies are accepted on a rolling basis. 

IACUC Protocol Submission Deadline:  Friday, November 22, 2019 (to be on the December 11, 2019 meeting agenda)
Please note: The submission deadline is only for those studies requiring Full Committee review.

IBC Meeting: TBA

Friendly Reminder
This is a friendly reminder that if you have any of the following that were originally approved prior to January 3, 2019, action will soon be required:
Human subjects research
Animal subjects research
Recombinant DNA and biohazardous materials research
The Office of Research Integrity (ORI) implemented the NEW electronic research administration (eRA) system on January 3, 2019.
Upon implementation of eRA, ORI offered to grandfather all previously approved protocols for the first year and track two systems in order to reduce burden on researchers. As we are more than halfway through the first year of the new system, ORI wants to remind everyone in advance that ALL ACTIVE protocols must be entered into the eRA system prior to December 31, 2019. We strongly encourage researchers to make the switch to the eRA before December 31st to avoid any delays with their current protocol approvals.
Please note that if your protocol was previously approved by a full committee at a convened meeting, it will need to be reviewed again by the full committee. Please refer to the ORI website for submission deadlines and meeting dates. Once you enter your protocol into eRA and receive approval, the three year cycle will restart.
Office of Research Integrity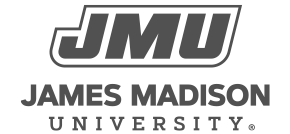 800 South Main Street
Harrisonburg, VA 22807
Contact Us