Office of Research Integrity

May 22, 2020
Important Dates and Deadlines
IRB Protocol Submission Deadline: Friday,  June 5, 2020 (to be on the June 23, 2020 meeting agenda)
Please note: The submission deadline is only for those studies requiring Full Board review. Exempt and Expedited studies are accepted on a rolling basis. 

IACUC Protocol Submission Deadline: Friday, May 29, 2020 (to be on the June meeting agenda, date TBD)
Please note: The submission deadline is only for those studies requiring Full Committee review.

IBC Meeting: TBD

Accessing the electronic Research Administration (eRA) Software System
To submit a protocol:
On-Campus: https://era.jmu.edu/
Off-campus: via SSL VPN
For more information on how to submit through eRA or how to access the system remotely, please see the "Submission Procedure" page under the appropriate committee tab on the lefthand navigation.
Training manuals are also available here: https://www.jmu.edu/researchintegrity/eramanuals/index.shtml (requires JMU eID to access).
COVID-19 Update
Due to the COVID-19 outbreak, the Office of Research Integrity (ORI) staff will be working remotely for the foreseeable future. If you need to speak with a staff member directly, please email researchintegrity@jmu.edu with your question(s) and a phone number. We will get back to you as soon as possible. We are fully operational and will continue to support JMU researchers.
We wish you all the best and thank you for your patience during this outbreak!
Modified Business Hours
University business hours are currently Monday - Thursday 8:00 AM - 5:00 PM and Friday 8:00 AM to Noon.
Office of Research Integrity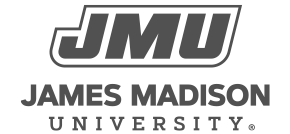 800 South Main Street
Harrisonburg, VA 22807
Contact Us