Multicultural Peer Mentor Program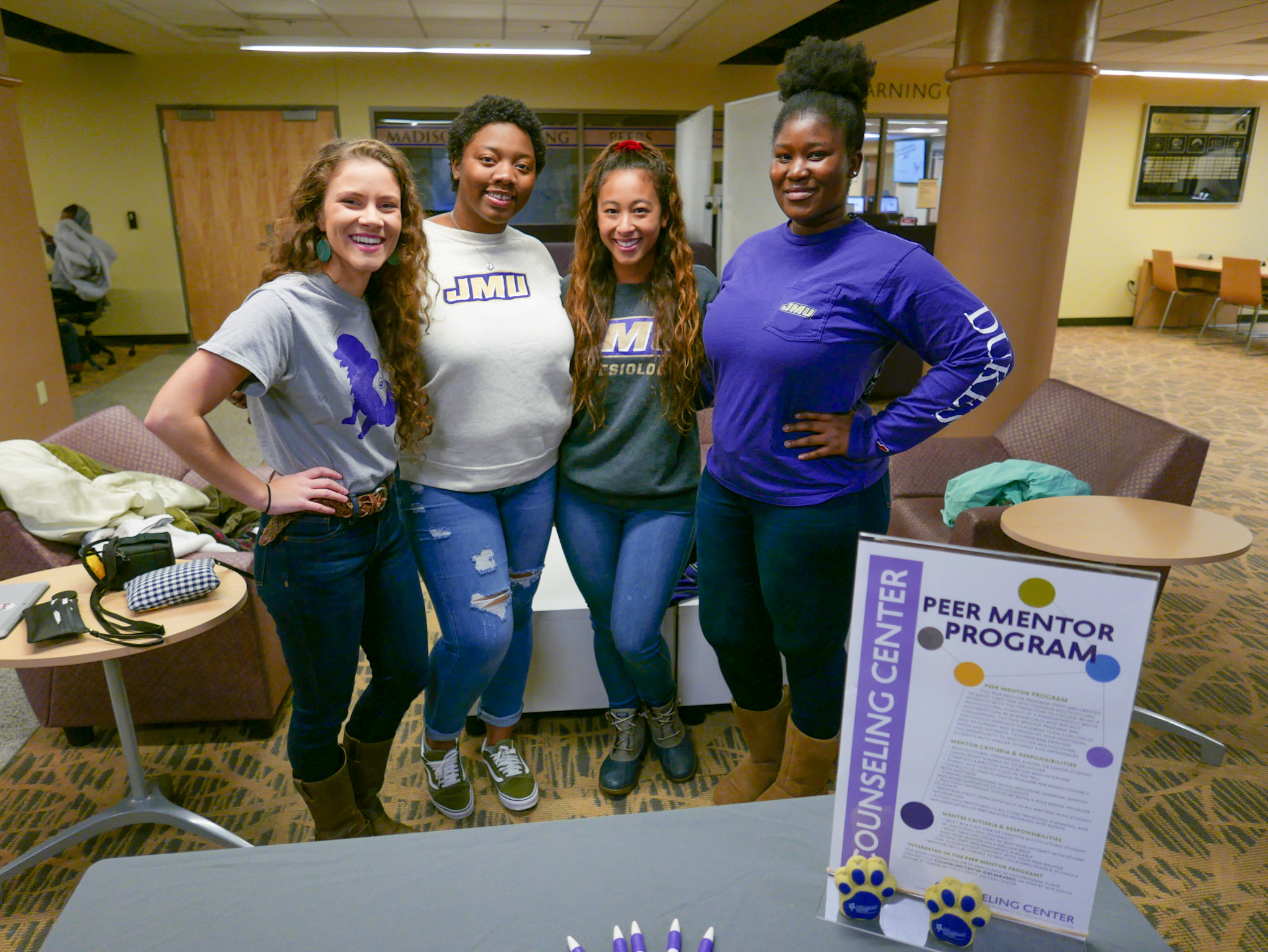 Multicultural Peer Mentor Program (MPMP) At A Glance
The Multicultural Peer Mentor Program assists multicultural first-year and transfer students in making a successful and effective transition to James Madison University. It is an excellent opportunity to meet other students of color, gain valuable skills from Counseling Center staff and develop a network of support on campus.
How The Program Works
The MPMP was established in 1986 and provides a space to meet a diverse group of students who share similar experiences and interests. New students are paired with a mentor. The mentor and mentee connection provides an academic, cultural, and social support network for students seeking to be successful at JMU.
The Multicultural Peer Mentor Program is staffed by upper-level undergraduate students who are interested in helping multicultural students overcome obstacles they may encounter during their first year at JMU. The peer mentors are resources to their mentees, providing social and academic guidance.
The program is unique because it provides two distinct experiences – one for mentors and one for mentees.
For Mentors
The program recruits upper-level students to enroll in a 1-credit class to learn from Counseling Center staff and graduate students. Through this class, mentors will develop skills in:
Mentorship Building
Team-based Problem Solving
Program Development
Community Engagement
Communication & Public Speaking
To apply to be a mentor for the Fall Semester of 2020, fill out this form.
For Mentees
First-year and first-semester transfer students are invited to a kick-off event where they will be paired up with mentors for the rest of the semester. Through meeting with their mentor, mentees will develop skills in:
Relationship Building
Accessing Campus Resources
Adapting to new Social Environments
Advocacy in Social Identities
To become a mentee, email pmp@jmu.edu