Katrina Simpson-McCleary, Psy.D.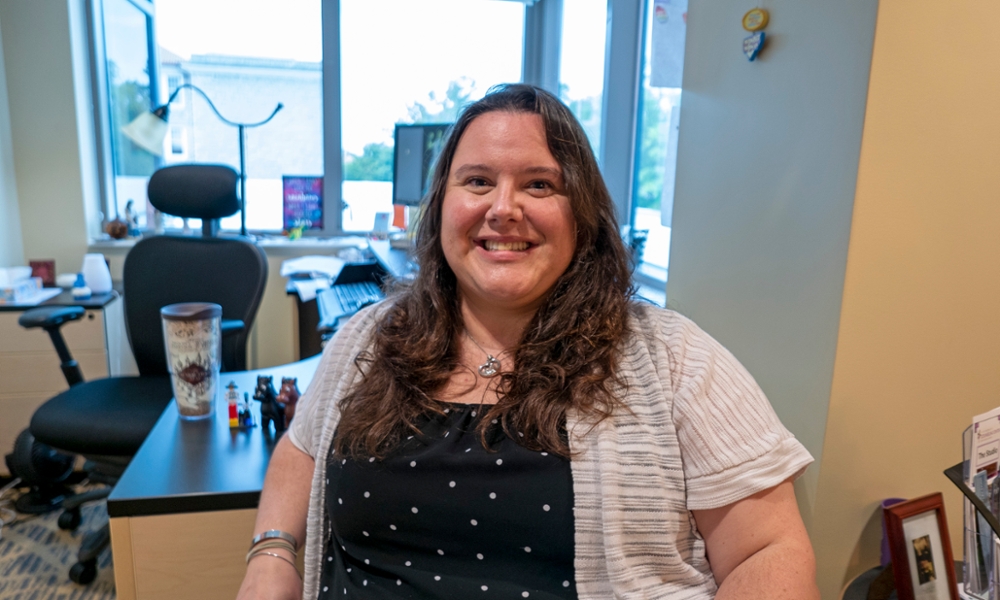 What do I do at the Counseling Center?
I am the Associate Director for Clinical Services, LGBTQIQAP+ Liaison, and a Licensed Clinical Psychologist.
What's it like to work with me?
In my clinical work, I emphasize quality relationships, compassion, growth, and humor.  These create the background for the work completed in sessions with me.  Exploring our relationships with ourselves (identities, thoughts, beliefs, and behaviors), with other people, situations, and experiences is the basis of the work we will do.  This sets the stage for us to collaborate to work towards the clients' goals in an environment that practices self-compassion, challenging, and resilience.  While I enjoy working with a wide variety of clients, I am especially interested in working with students from underrepresented groups.  I find work connected to multicultural identity development, SES, gender (identity, expression, socialization, etc.), and trauma and resilience particularly rewarding.
What do I do at JMU outside of the Counseling Center?
I am excited to be the LGBTQIQAP+ liaison for the Center, and to serve on the Sexual Orientation, Gender Identity, and Expression (SOGIE) Program's board.